Projects
Blairlogie: the charm of Scotland enhanced with natural slate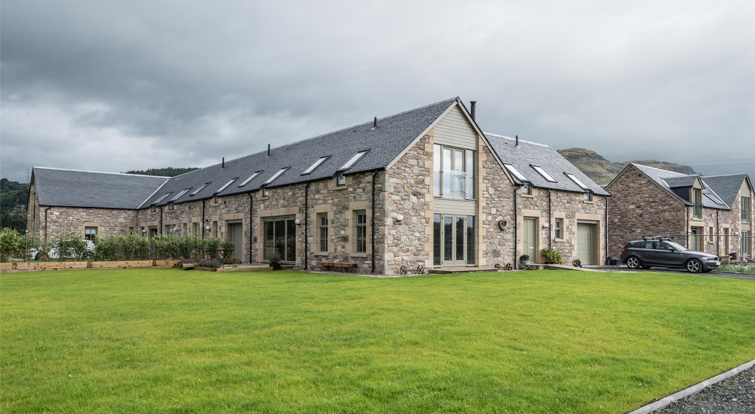 Scotland, land of green fields, steep mountains, historic castles and legendary lakes houses dream places such as Blairlogie, a quiet village of only 58 inhabitants located close to Dumyat Mountain. This bucolic area has just renewed its image with our natural slate through the Powis Mains Farm project.
This renovation development has removed some old houses and barns and replaced them with 11 spectacular three-room houses, which retain their rustic charm. Once again, natural slate has guaranteed the durability and quality of the residences, preserving the traditional feel of the previous farms.
Since Blairlogie is a heritage area, the local authority requested that all houses use specific materials that are integrated into the traditional Scottish architecture of the village. Heavy 3 was, therefore, the obvious choice.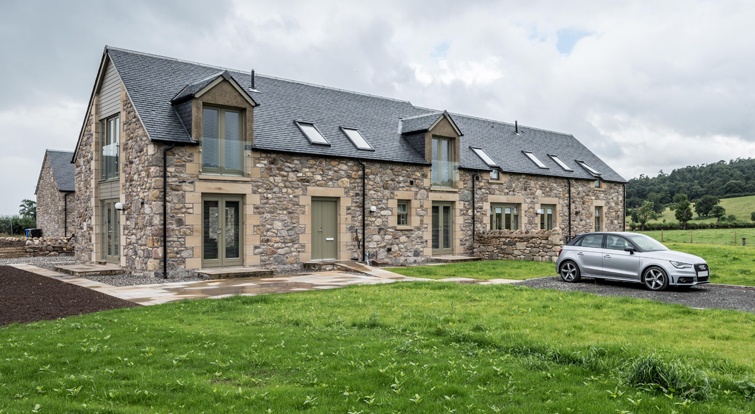 Bobby Halliday, an award-winning architect specialized in domestic scale work, was very impressed by the quality of the Heavy 3 slate. The professionalism of his studio led him to receive awards such as the 'Development of the Year' award for the Herald Property Awards, thanks to a previous project carried out with our products.
Heavy 3 was ideal for this project due to its close resemblance to the traditional highland slate from Ballachulish that is no longer produced, making the CUPA PIZARRAS slate now the primary choice for traditional Scottish slate roofing, whether it be for new or refurbished roofs. In addition, it is the only slate that can successfully withstand the Scottish weather, thanks to its thickness of 7-8mm.
Heavy 3, extracted from the Solana de Forcadas quarry in San Pedro de Trones (northern Spain) since 1892, is a 7.5mm thick slate with a proven record when dealing with the harsh Scottish climate. Its 100-year guarantee offers total peace of mind. In addition, CUPA PIZARRAS has never had to replace any Heavy 3 roofs in Scotland.
Moreover, the architect spoke about his partnership with CUPA PIZARRAS, referring to us as a "well-established company" which he enjoys working with.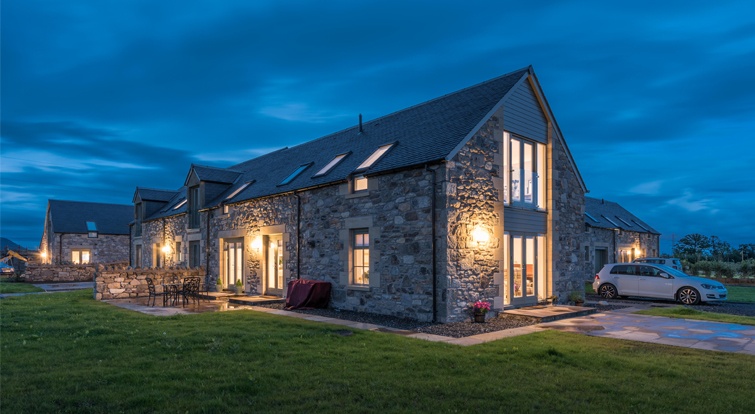 Derek Waters of Derek Waters and Sons, the Roofing Contractor for this project, said "the slates are solid and can stand up to any powerful weather", whilst Allan Liddell, Area Sales Manager at CUPA PIZARRAS, added "it was excellent that CUPA PIZARRAS has become a part of this incredible renovation project."