Projects
CUPA PIZARRAS natural slate restores Notre Dame Seminary in New Orleans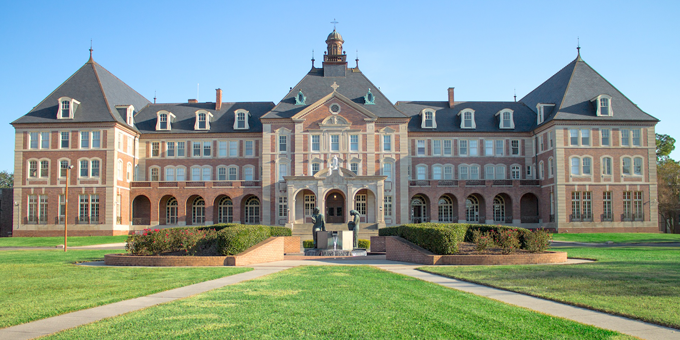 CUPA PIZARRAS natural slate now covers the Roman Catholic Church of the Archdiocese of New Orleans (Louisiana), Notre Dame Seminary. The roof, with a total surface of 9500 square metres, was restored in 2007 by our CUPA Heavy 14, highlighting the handsome chateau-like building of this graduate school of theology.
CUPA HEAVY 14 NATURAL SLATE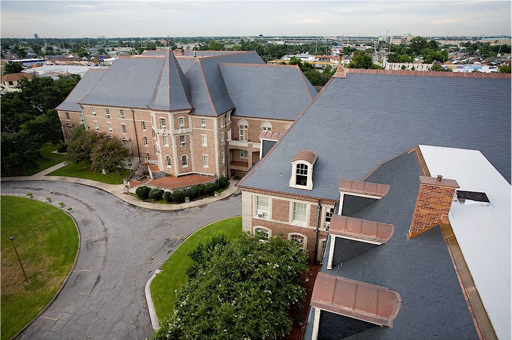 CUPA Heavy 14 is a strong slate with a smooth surface. Split into a thickness 7-8 mm, our natural slate is supremely durable and environmentally friendly.
It is also virtually maintenance free, making it the ideal material to enhance any building.
The slate roof replacement began in July of 2006 and the project was completed in July of 2007.
90 YEARS OF THEOLOGICAL EDUCATION
Founded in 1923, Notre Dame Seminary, is a resident, graduate theological school. Designed by architect General Allison Owen, the Archbishop's residence was built next to the seminary.
The Roman Catholic Church of the Archdiocese of New Orleans observes its 90th anniversary during this 2013-2014 academic year.
As a graduate school and a seminary, Notre Dame Seminary continues to be an apostolic community of faith forming future priests for the Church as well as a center of theological studies preparing the laity for ministry and leadership positions in the Church.
---