Cupaclad
16/01/2020
CUPACLAD Design Mosaic: Fit the pieces together
A mosaic is an artistic work related with the muses, according to the meaning of the original word in Latin. The tenth CUPACLAD Design is a big mosaic where you can combine the large slate pieces the way you like the most.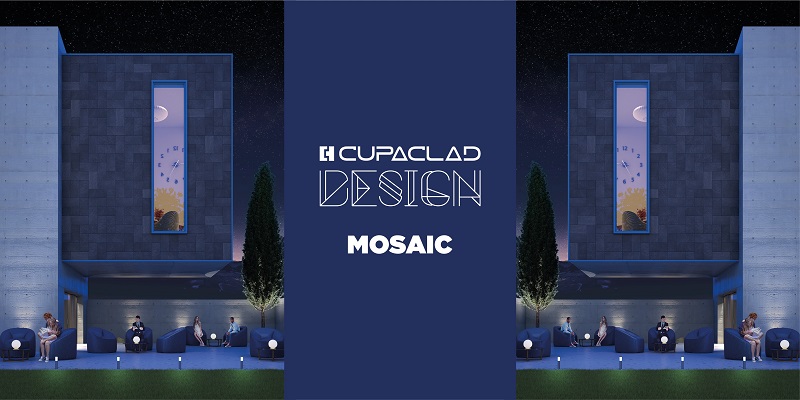 The Romans considered that Mosaic was a fine art, so only those who were touched by the muses were capable of succeeding. To complete your personal mosaic, you should combine the horizontal and vertical slates, creating an upbeat and dynamic composition.
Through the rectangle colocation, you can choose a wide variety of options: from a simple to a complex design. The new Mosaic is highly customizable to your preferences.
Ventilated façade: modern and efficient
CUPACLAD system guarantees the sustainability and efficiency of a rainscreen cladding. Furthermore, with the Mosaic design you add the trendy, edgy and cool approach.
A mosaic is a piece of art made from the assembling of pieces to create decorative compositions, whether abstract or figurative. Following this premise, your new ventilated façade will display the CUPACLAD system the way you want it to.
Technical details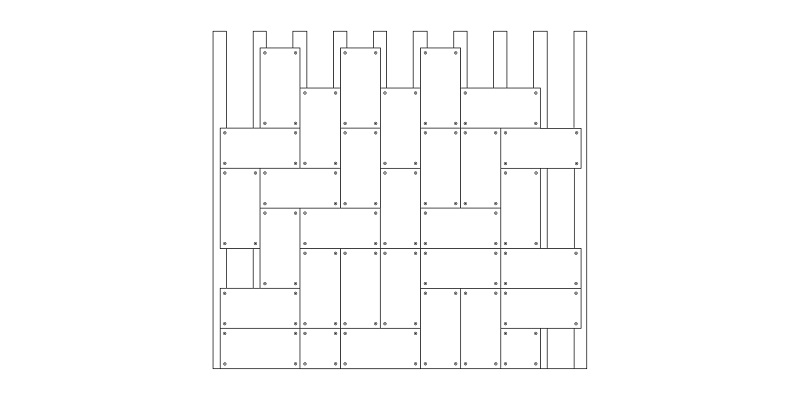 | SLATE SIZE | FORMAT | NOMINAL THICKNESS |
| --- | --- | --- |
| 60×30 cm | Rectangular | 7,65 mm |
| NUMBER OF SLATES/M² | WEIGHT/M² (SLATE)/M² | FIXING |
| --- | --- | --- |
| 5,6 units/m² | ≤25 kg/m² | 4 colored lacquered screws on each slate |
CUPACLAD Mosaic uses 60 x 30 rectangular slates, which are fixed with four coloured visible screws, one at each end. This chromatic touch adds another element for your project and keeps the door open to the most daring combinations.
The images you can see in this article have been created by our in-house engineers and designers. Nevertheless, feel free to explore the limits of your imagination. Do you dare? If you have questions or you want to ask more information about CUPACLAD Design, you can email us at cupaclad@cupapizarras.com.