Projects
06/19/2023
A Georgian Revival home reclaims its glory days with new natural slate roof
This stunning historic 1922 Georgian Revival home was the showpiece for the latest slate install for ABM Roofing in the Buckhead area of Atlanta, Georgia.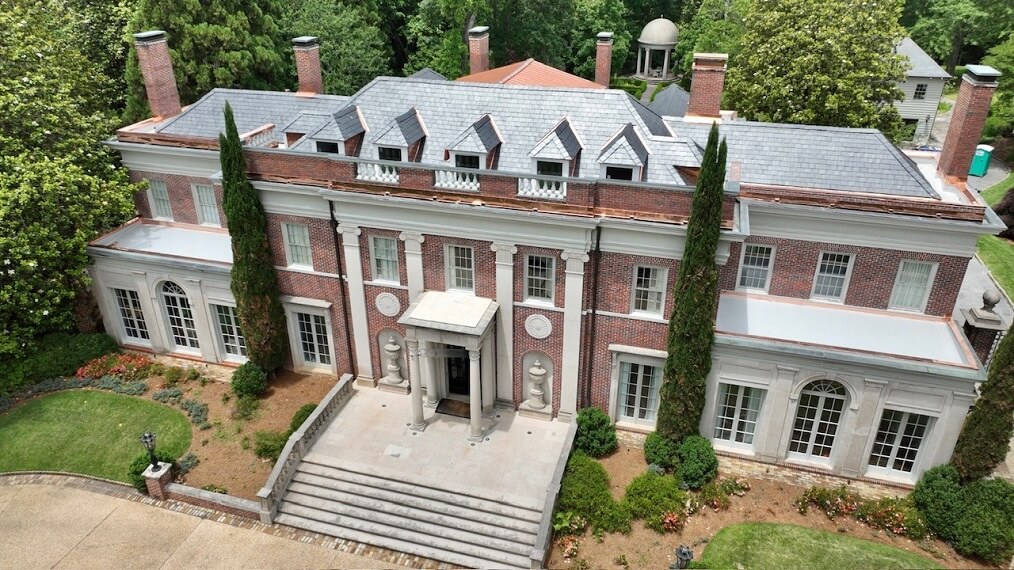 The Georgian Revival architectural style takes inspiration from the classical architecture of the Georgian period in England (1714–1837). Even though many of these homes incorporate a variety of roofing materials, those aiming to emulate the true elegance and authenticity of the originals were built with natural slate.
Our HEAVY 7 natural slate was selected for this home due to its resemblance to the original slate that compliments its design and architecture. This Georgian Revival home was designed by famous architect Neil Reid.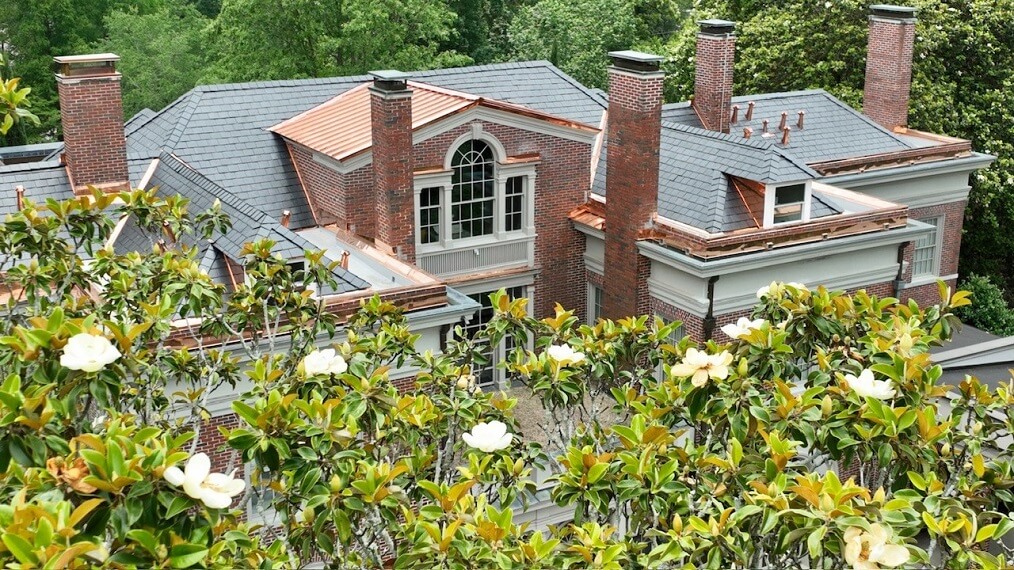 Andy Matyszewski, owner at ABM Roofing was very pleased with this project's outcome and impressed with the quality of our natural slate:
I strongly recommend it to anyone seeking classic and stylish aesthetics as well as to satisfy the need to preserve the overall integrity of the home. It is truly a showpiece for life.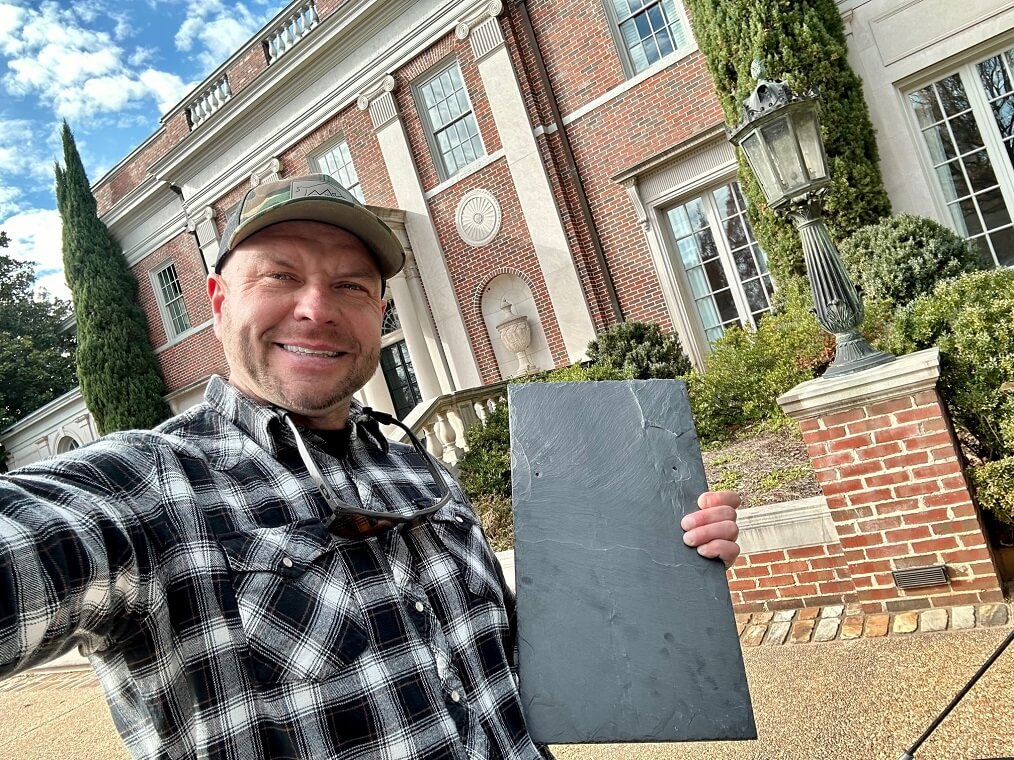 This unfading black natural slate was chosen also for its craftmanship, and aesthetic contrast with the new copper accents. This timeless and classic metal choice truly frames the slate tiles for this artistic masterpiece while bringing this home beyond its original glory!
Natural slate installation requires meticulous attention to detail, know-how and a specific skillset. As Matyszewski states: "it is a time-consuming labor of love".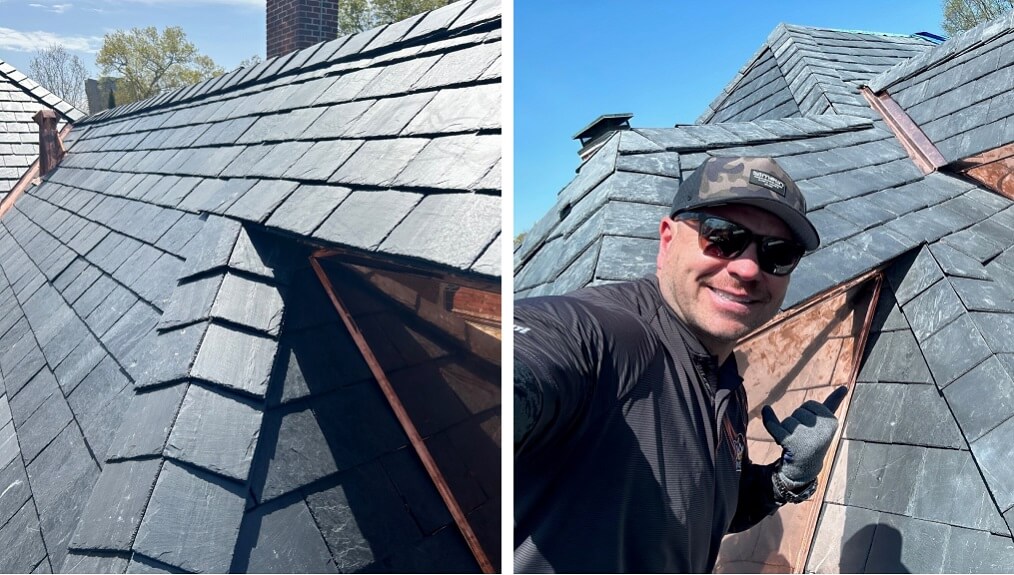 Slate roofs are known for their durability and aesthetic, and some homeowners choose this natural material to enhance the architectural appeal of their homes. There is no other material for roofing that can measure up to slate.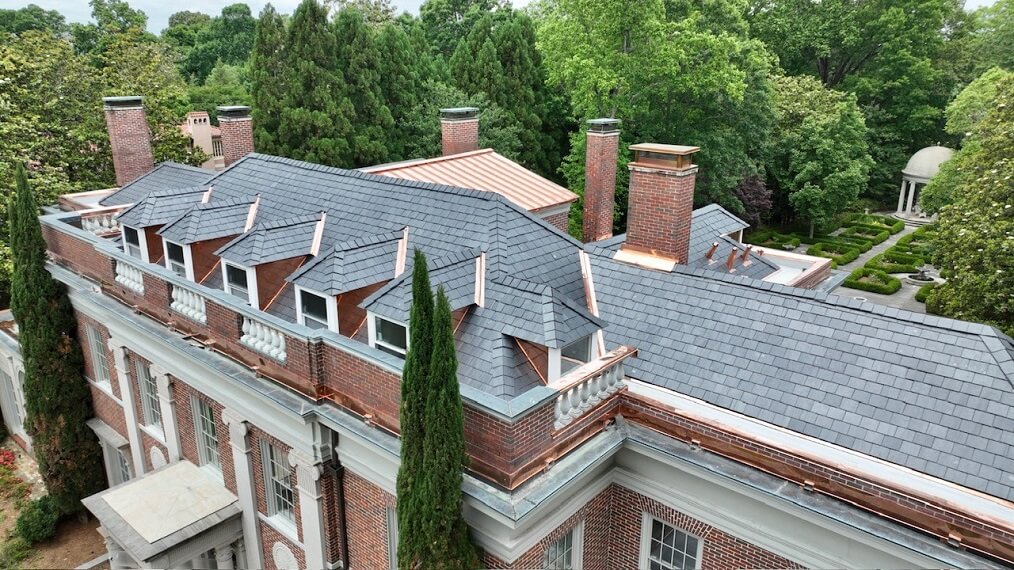 CUPA PIZARRAS has the widest roofing slates range: shape, size, thickness, and shades. We have the perfect fit for your project, and remember, our technical team of experts is at your disposal to help you find the best solution for your next project.