Projects
Lough Erne Resort covered by CUPA PIZARRAS natural slate hosted the G8 leaders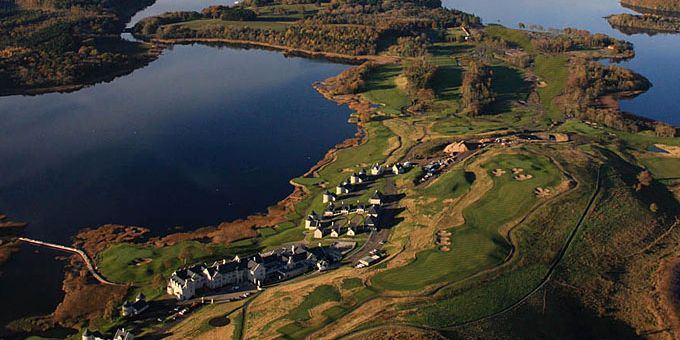 Fermanagh's five-star Lough Erne Resort covered by CUPA natural slate, hosted the latest G8 Summit, the annual meeting of the leaders of the eight wealthiest nations: Germany, USA, UK, France, Italy, Japan, Russia and Canada.
Our CUPA Heavy 3 natural slate was the perfect choice for the roofing material, used exclusively throughout the golf complex that hold the most powerful politicians in the world on June 17 and 18.
CUPA HEAVY 3 FOR IRELAND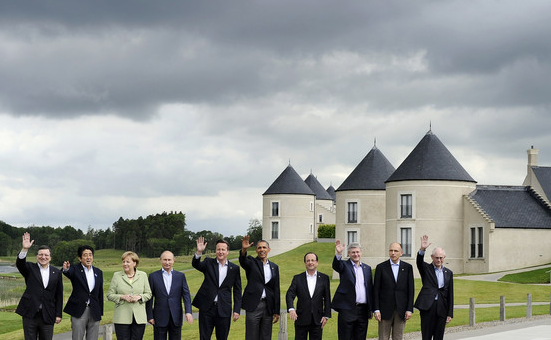 CUPA Heavy 3, a very distinctive blue-black slate with a rustic, riven surface, was specified for use as roofing on the hotel and lodges. Ireland's Atlantic weather means a thicker slate is required to protect the building against rain and wind.
CUPA Heavy 3 is split to a thickness of between 3.5mm and 7-10mm for the heavy variant making it the ideal roofing material.
CONSERVATION AND HERITAGE Projects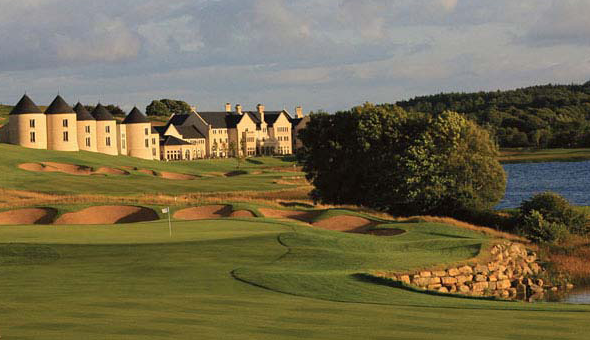 Our CUPA Heavy 3 has service life of greater than 100 years,according to geologist Joan Walsh's article Natural slate: a green roofing medium, and once installed maintenance costs are practically zero.
CUPA PIZARRAS natural slate is regularly specified for projects within conservation areas, national parks, heritage sites and areas of outstanding natural beauty.
MAXWELL PIERCE: "CUPA PIZARRAS WAS A NATURAL CHOICE"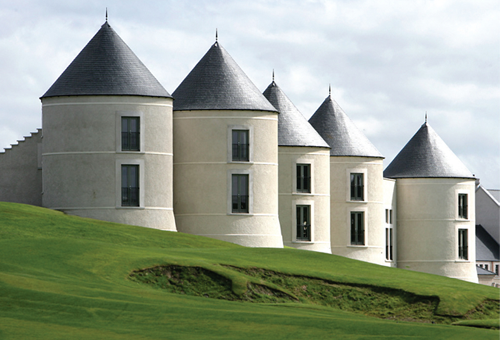 Cathal Reilly of Maxwell Pierce Architects commented about CUPA natural slate quality and composition: "I specified CUPA natural slate for this development as it is not only hard-wearing and durable, it also looks fantastic. It is important that the resort blends in with its surroundings and the choice of roofing material was an essential part of that, so CUPA PIZARRAS was a natural choice."
THE MEDIEVAL MONASTIC ARCHITECTURE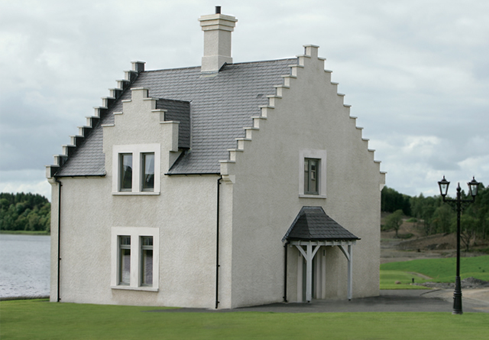 Lough Erne Resort sits hand in glove with the surrounding landscape, complemented by the Nick Faldo designed international golf course.
The resort is located on a hillside overlooking Castle Hume Lake and comprises a sixty-bedroom luxury country manor styled hotel.
In addition, there are twenty-five stunning lodges with feature towers to reflect the medieval monastic architecture found in Fermanagh.
---
For more information, check Lough Erne Resort site.