Corporate
The life cycle of natural slate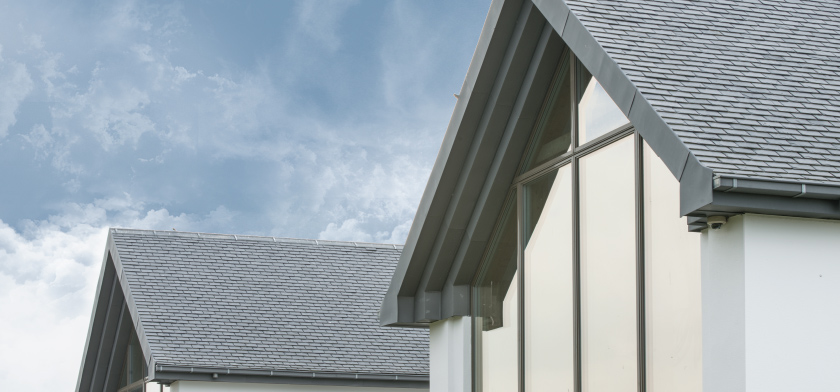 Thanks to its natural properties, slate is one of the most versatile products used for roofing and cladding . But besides its durability and sophisticated style, a life cycle analysis highlights natural slate as the ideal material for the new trends in sustainable architecture.
A MATERIAL IN A PERMANENT ENVIRONMENTAL BALANCE
Slate is a 100% natural product that is only submitted to extraction and shaping processes. It requires no additional treatment, substantially reducing CO2 emissions into the atmosphere.
Have you ever heard of its production process? Let us show you the natural slate life cycle.
A life cycle analysis, which analyzes the whole environmental impact of a product, highlights natural slate as a truly sustainable building material for building and cladding.
THE QUALITY OF SPANISH SLATE
Spain, with over 80% of natural slate export volume, is the world leading producer of this material.  The best  slate reserves in the world are located in Galicia and Northwestern Castilla y Leon, a privileged region with the highest quality slate where CUPA PIZARRAS has its  20 quarries and 24 processing plants equipped with the latest technology.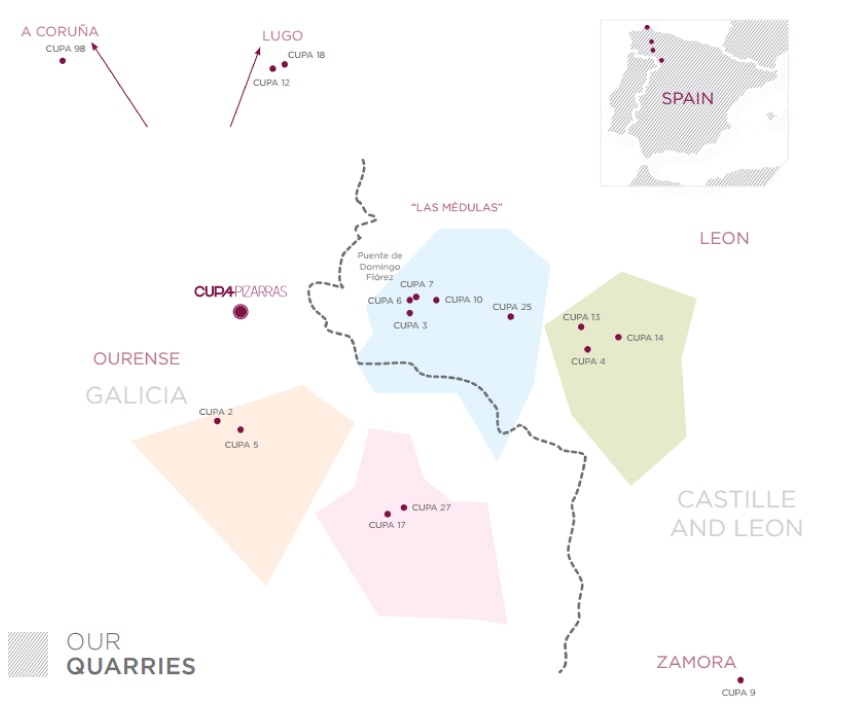 Thanks to our commitment to quality, thousands of architects, installers and customers trust our products, making CUPA PIZARRAS the world leader in natural slate. 1 in every 2 roof slates supplied around the world is a CUPA PIZARRAS slate.
For further information about CUPA PIZARRAS natural slate, download our brochure.