Readyslate
24/01/2023
Readyslate ensures a high-quality natural roof for a rustic development in Montana
A new modern-yet-rustic community has been built near the shores of the Flathead Lake in Montana. In the midst of this picturesque setting, the houses had to reflect the spirit of the nature around it  without losing luxury or comfort.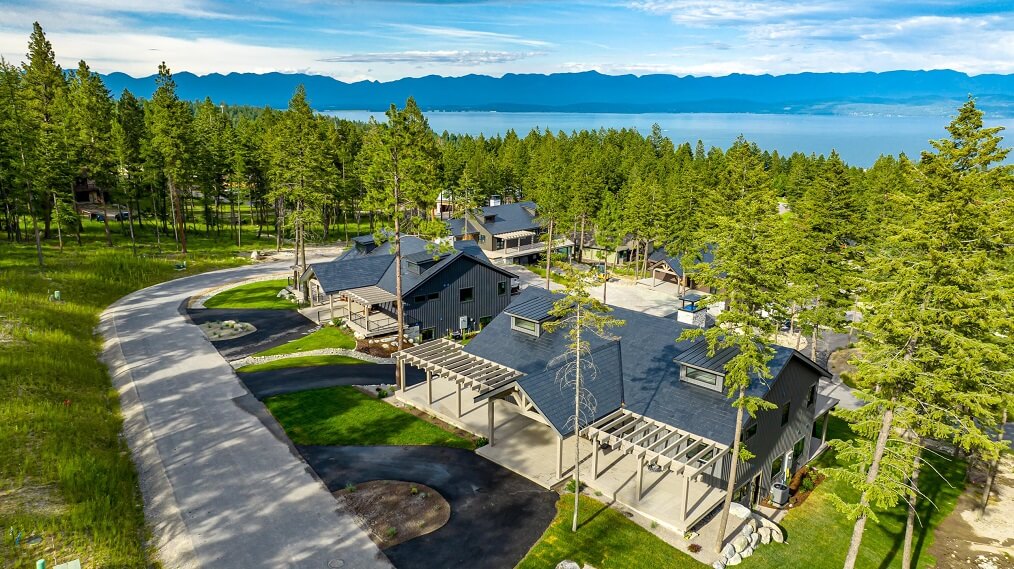 When Jamie Owens, designer and developer at TATANKA, initiated the process of choosing the roofing product, the solution was just one click away. He remembers:
We wanted a natural product and happily discovered Readyslate while researching slate roofing.
Once the project was finished, the community became a unanimous success. TATANKA Luxury Gated-View Homes were selected as the Winner at the 2022 Best of Lakeside Awards in the Housing Development category.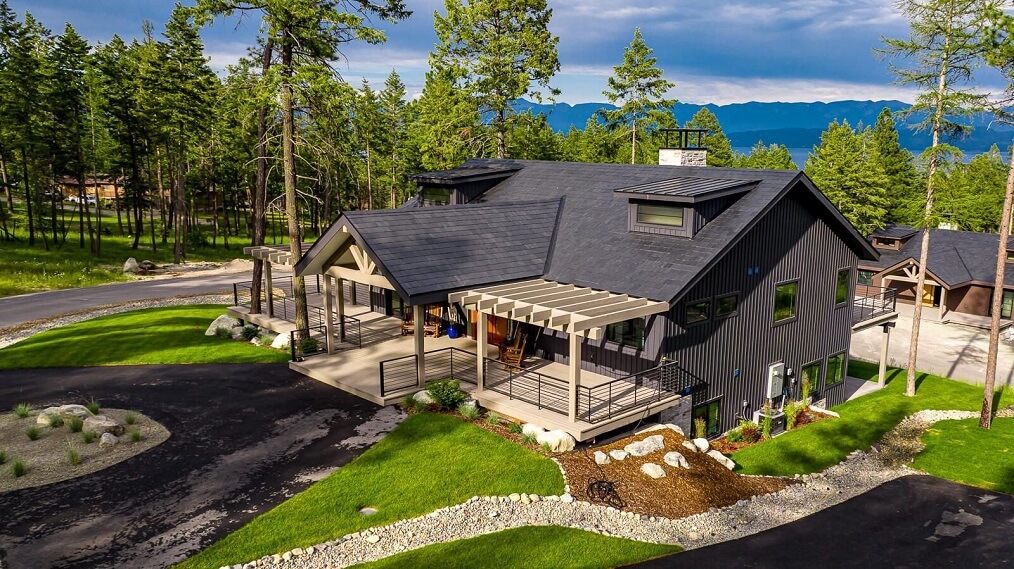 Readyslate is one of the most innovative roofing products on the market. Composed of 6 quality natural slates mounted on a bituminous membrane, it is easy to install for any construction professional.
Owens explains that "the main advantage of Readyslate is the timeless beauty. It is classic, stately and stunning. Readyslate is such a beautiful product, and we love how it looks".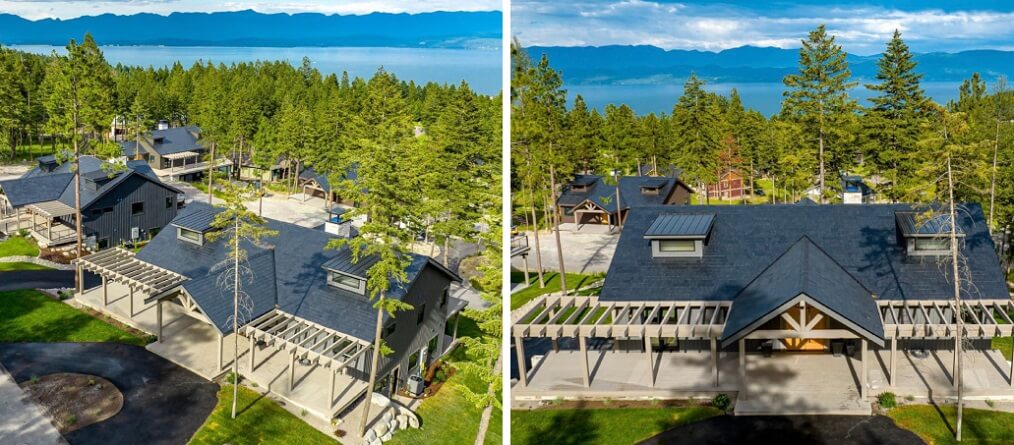 Are you interested in Readyslate? You can now ask for a no-obligation quote. Fill out this simple form and our commercial team will reach out to you as soon as possible.
Our team of experts is at your disposal to make the whole process easier. Owen knew that since the very first moment:
I knew immediately that this was a team of top-tier professionals, who provided excellent senior management, perfect communication and rapid take-offs.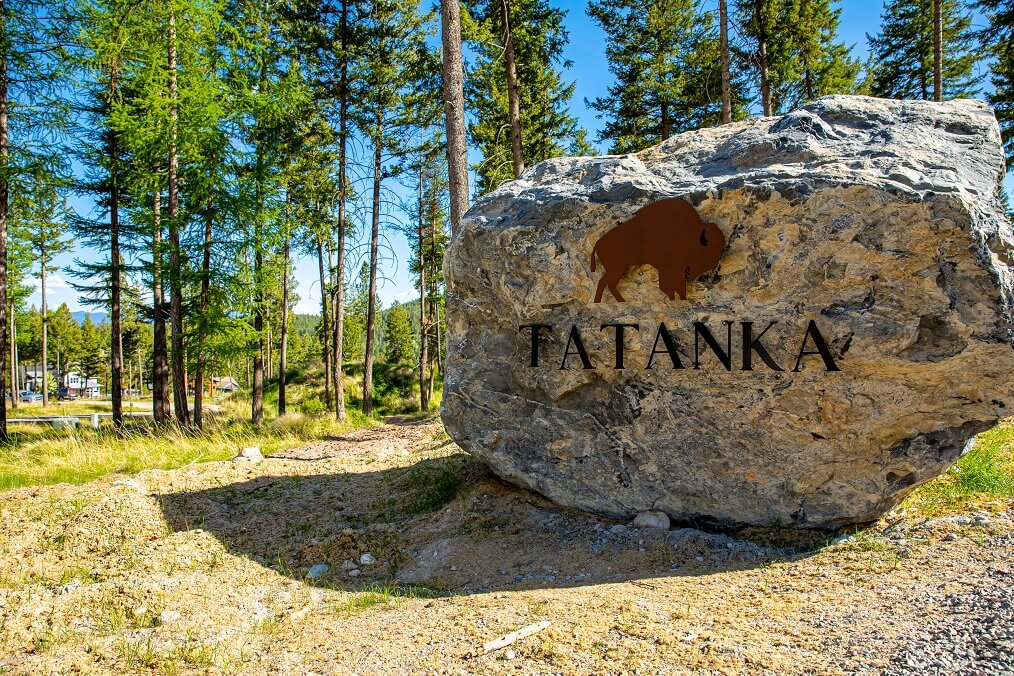 The sophistication of the community attracts visitors from all the US, who want to visit the natural areas of 'The Last Best Place'. In TATANKA they'll find a luxury development covered by the best roofing material in the world.