Cupaclad
02/07/2018
Skyfall: 3 modern apartments featuring CUPACLAD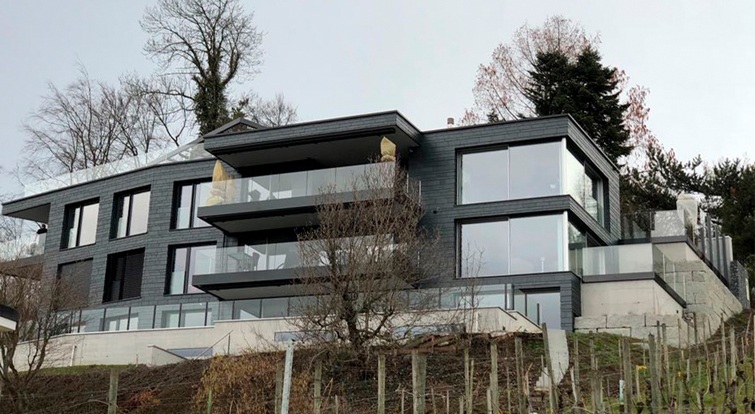 Stäfa is a small town located in the canton of Zurich, near the Zurich Lake. Placed within this beautiful natural site is Skyfall. This 3 tier project is situated on a hill offering spectacular views of the natural surroundings.
Skyfall is 305 m2 in size and consists of 3 individual one level apartments. The apartments include: three bedrooms, two bathrooms, a kitchen and dining room area, fitted with large glass windows and a glass balcony, overlooking the stunning lake of Zurich.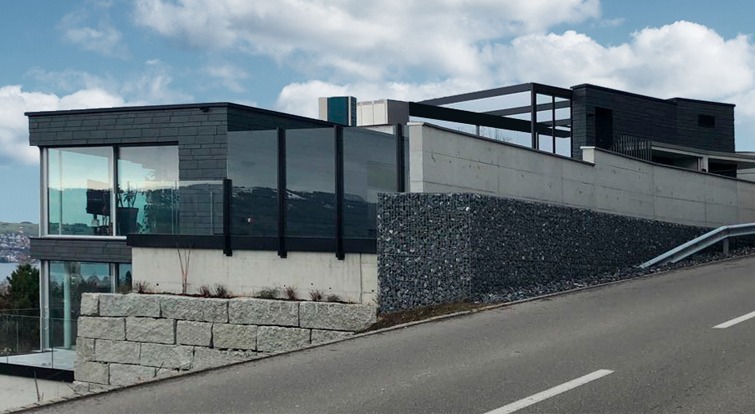 Its facade, efficient as well as modern, is completely covered by CUPACLAD 101 Random, the ventilated facade design of natural slate was chosen by Martinzüger architecture studio. This design is made up of different size pieces and fixed with invisible fittings. It represents a revolution in the installation of natural slate on the facade, generating great dynamism and originality.
Martinzüger Architects, based in Stäfa, was the studio in charge of creating this avant-garde project. The architecture firm, founded in 1989 by Martin Züger, is specialised in the execution of individual projects, as well as in interior design.