Cupaclad
Why thermal insulation is so important to save energy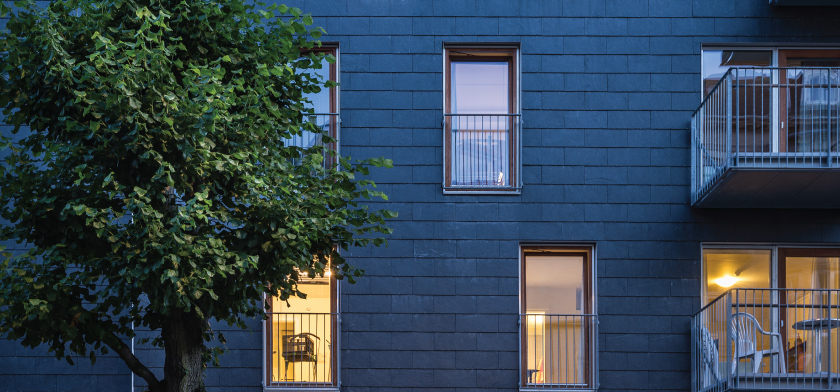 When thinking about efficiency, the first strategy to apply should be saving energy. It's important to understand that limiting the waste of energy resources such as internal heating is essential.
Thermal insulation is a great solution to reduce energy consumption by preventing heat gain or loss through the building envelope. This reduction of unwanted temperature changes decreases the energy demand of heating and cooling systems.
By incorporating thermal insulation in every elements of the thermal envelope: walls, roofs and floors, you will maintain the energy generated inside your home while improving the thermal comfort.
There are several constructive solutions adapted to each situation to help you to create this thermal barrier, in both renovation and new projects.
The most efficient systems on the market enhancing thermal insulation are the rainscreen cladding systems.
WHAT IS A RAINSCREEN CLADDING SYSTEM?
It is a constructive system of great importance considered to be the most effective for thermal insulation. The combination of a ventilated façade with an external insulation system gives the building lots of advantages in terms of thermal and acoustic insulation, and eliminates thermal bridges avoiding condensation problems.
The rainscreen cladding system generates constant air ventilation through the rear of the panel and prevents accumulation of moisture and the area becoming damp. It is made up of a load-bearing wall, an insulating layer and a coating material fixed to the building, creating an air chamber.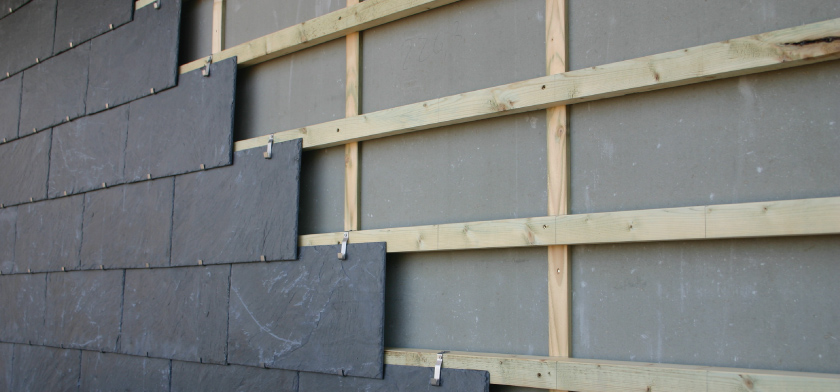 SAVE ENERGY WITH CUPACLAD®, OUR SUSTAINABLE CLADDING SYSTEMS
CUPACLAD® rainscreen cladding systems are the perfect solution for external wall insulation. The outer layer in slate acts as a natural barrier, ensuring total protection against weather and moisture.
In addition, the combination of external wall insulation and ventilated cavity generate significant energy savings while increasing thermal comfort.
For further information about our sustainable cladding systems, download the CUPACLAD® brochure.