Projects
16/04/2018
Villa G, vanguardist design blends with the environment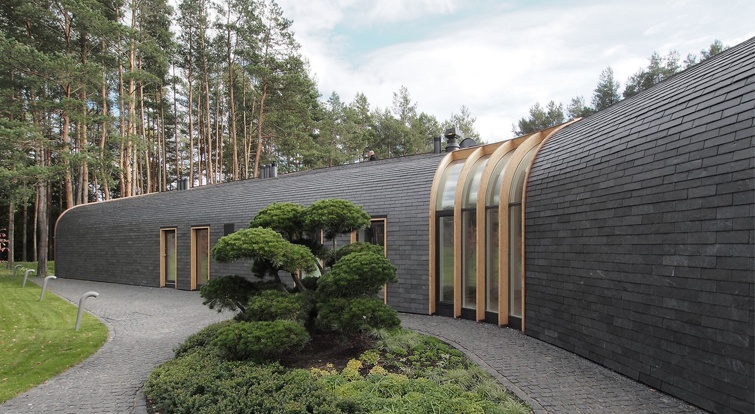 Vilnius, the capital of Lithuania and its most populated city, is considered one of the most beautiful cities in the Baltic. It houses one of the best preserved medieval historical centres in Europe, declared World Heritage Site in 1994. The Pavilniai Regional Park can be found in the outskirts of the city, with spectacular views surrounding the Vilnia river. A place where you can find nature and avant-garde projects such as Villa G, where modernity and style go hand in hand.
Villa G is a project designed to blend with nature and the other buildings in the park. Its curved roofs, which extend towards the ground, are probably the most outstanding architectural feature, and are completely covered with natural slate. The wooden pergolas help balance out the design and achieve an outstanding result. Its facades stand out for the predominance of large windows and the use of different formats of CUPA 98 natural slate and wood, materials that fit perfectly in the landscape.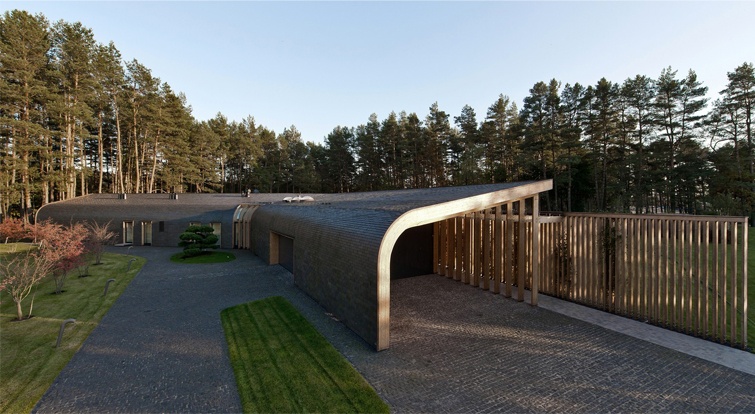 Audrius Ambrasas Architects, an award winning Lithuanian studio, was in charge of designing this 520 m2 one storey building. The house has a service area located in the northern part, which includes a shed, garage, kitchen, storage room, boiler room and the laundry area. It also has four bedrooms and a bathroom facing east.
The common area is located in the southwest of the house where we can find a dining room and various recreational areas. In addition, this residence has a large covered terrace where you can enjoy the magnificent environment, a wide garden and a swimming pool.
This innovative project received the METRE 1/5 award at the 2015 Lithuanian Architecture Exhibition. In the same year it was nominated for the Contemporary Architecture Awards of the European Union.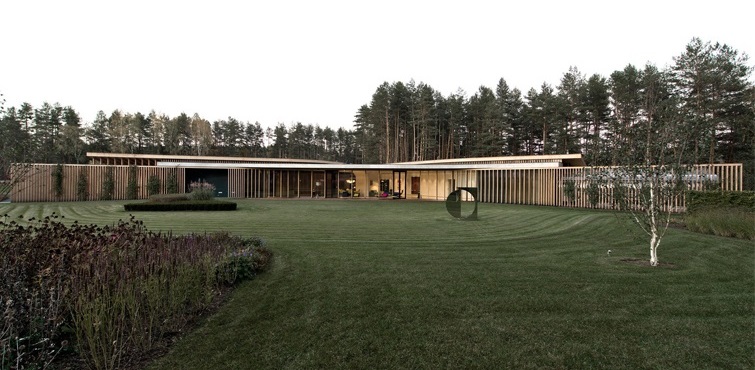 CUPA 98, a dark grey slate extracted from the Rande quarry in northern Spain, has a leading role in this project. The mix of different formats of natural slate (60×30, 30×30, 30×20) gives this contemporary housing a dynamic and modern style with a textured finish.