Projects
05/02/2019
6 modern houses with natural slate roofing and rainscreen cladding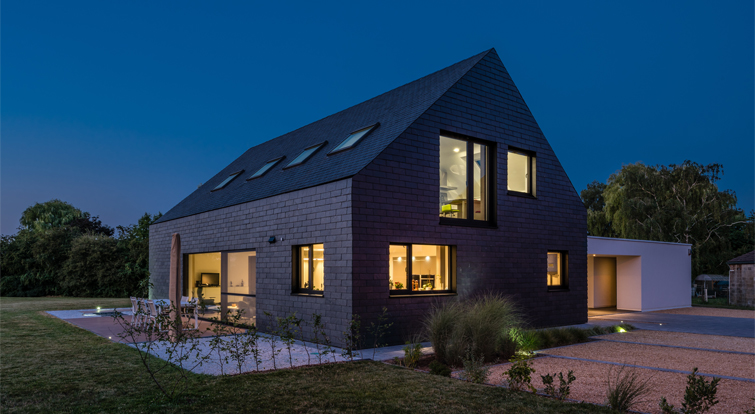 Natural slate is one of the main materials used in modern construction. We have selected some examples of modern houses that show the huge potential of this natural and unique product for both roof and façade applications.
Slate is the natural choice when in search for an efficient and durable material. The number of architects and home owners that opt for this natural product keeps growing.
Slate in modern housing projects
The following 6 modern projects are great examples of what can be accomplished with natural slate. Fall in love with these breath-taking houses designed by architects all over Europe.
All these modern architectural projects show the huge potential of natural slate in contemporary architecture. Discover more about natural slate and its advantages.