Projects
One of the oldest zoos in the world features our natural slate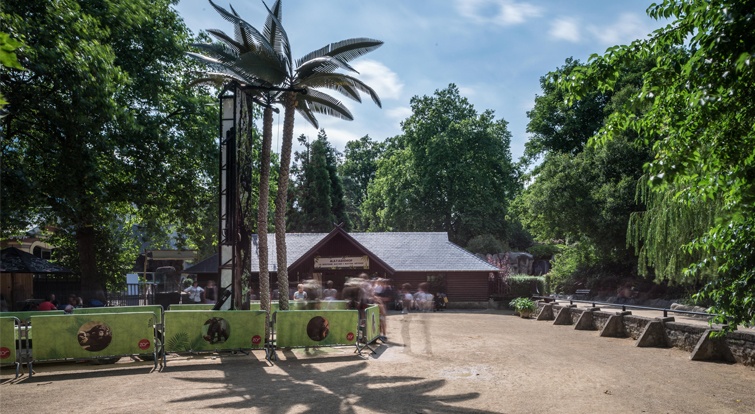 Antwerp's zoo, the oldest in Belgium and one of the oldest animal parks in the world, features our CUPA 4 natural slate in its 2100 square metre roofing refurbishment.
Antwerp, the second-most populated city in Belgium, specially known by its diamond industry and important port, houses this famous zoo since more than 170 years. Founded in 1843 and recently refurbished, this zoo's original focus was to encourage zoological and botanical sciences and today it houses around 950 animal species.
Its location is key, very close to the central railway station in the city-centre. It opens daily, from 10 am to 7 pm, welcoming thousands of visitors every year that come to learn about the animal world.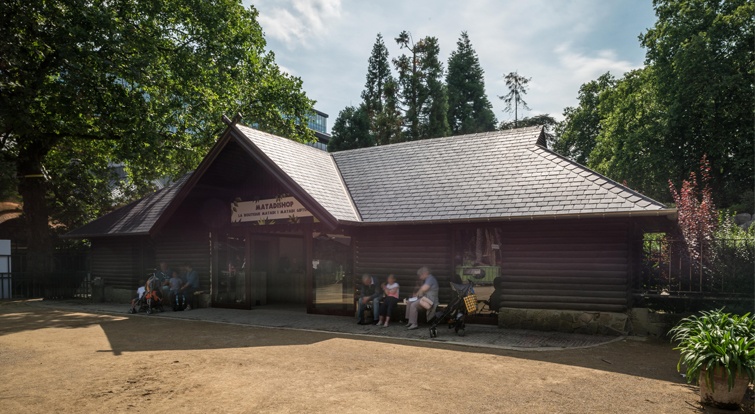 The zoo organizes different events and activities every day, and includes the Centre for Research and Conservation, a branch of the prestigious Royal Zoological Society of Antwerp. Moreover, visitors can also celebrate their birthday party there as the park has cafeteria and restaurant services too.
Its roofing refurbishment was completed shortly before its 175 anniversary. The renovation, finished in 2017, was done by Frans Corvers BVBA a roofing company placed in Laakdal, in a 50 km distance from Antwerp. Since 1966 it carries out projects such as monuments and temples restorations.
CUPA 4 FOR A HISTORICAL ZOO
Natural slate is a material of incomparable features. It stands out for its efficiency, sustainability and beauty.
CUPA 4 is a blue-black colour slate widely used in all sorts of projects in Belgium due to its smooth surface and regularity. This natural slate is extracted since 1968 from the Armadilla quarry, located in Benuza (León), in northern Spain.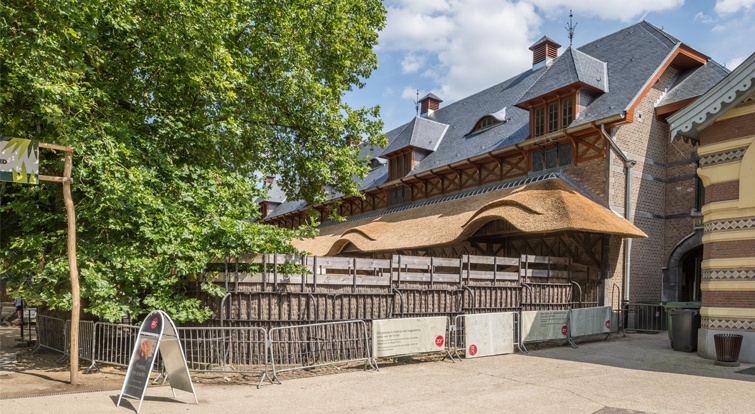 In Antwerp's zoo the combination of natural materials such as natural slate and wood brings a charming rustic style.
Furthermore, the chromatic composition of the existing constructions where black, brown and green colours predominate, form a striking composition where natural slate's beauty is especially highlighted.