Thermoslate
8 benefits of installing a residential solar thermal system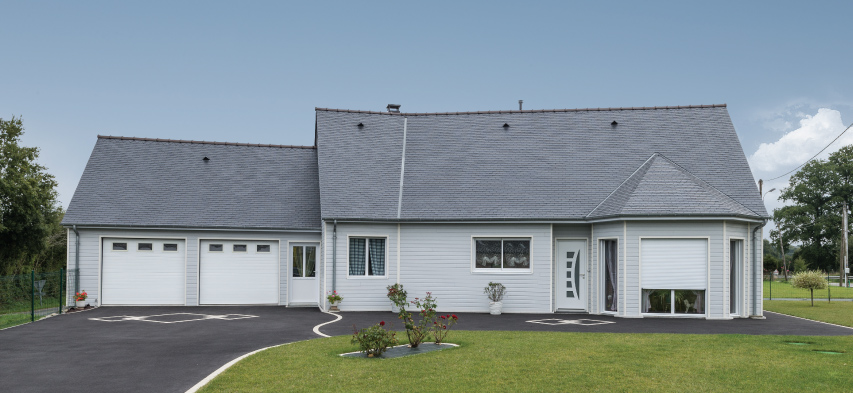 Have you ever considered a roof solar installation? Whether you are trying to reduce your energy bills or aiming to have an eco-friendly home, the solar thermal power is a great solution for you!
Solar thermal technology uses the sun's energy, rather than fossil fuels, to generate low-cost, environmentally friendly thermal energy. This energy is used for heating sanitary hot water.
Solar thermal systems are different from solar photovoltaic systems, which generate electricity rather than heat.
Find out here its main benefits:
1. Reduce your energy bills
Solar thermal systems use solar energy to heat your home, reducing utility bills by up to 70%. Sunlight is free, so once you've your solar thermal system installed, your heating and hot water costs will be highly reduced
2. Become eco-friendly
Solar thermal power is a natural energy with none of the environmental impacts.
3. Reduce your carbon footprint
By using solar energy instead of fossil fuels, solar thermal systems reduce the amount of carbon dioxide emissions into the atmosphere.
4. Save extra money
Depending on where you live, you can receive government tax incentives.
How to boost solar thermal energy advantages?
Besides the benefits of a general solar thermal system, there is a solar thermal collector in natural slate that allows you to multiply the benefits of this renewable energy: THERMOSLATE
THERMOSLATE is the only solar system to use the properties of natural slate, converting sunlight to energy to produce heating, hot water or for pool heating.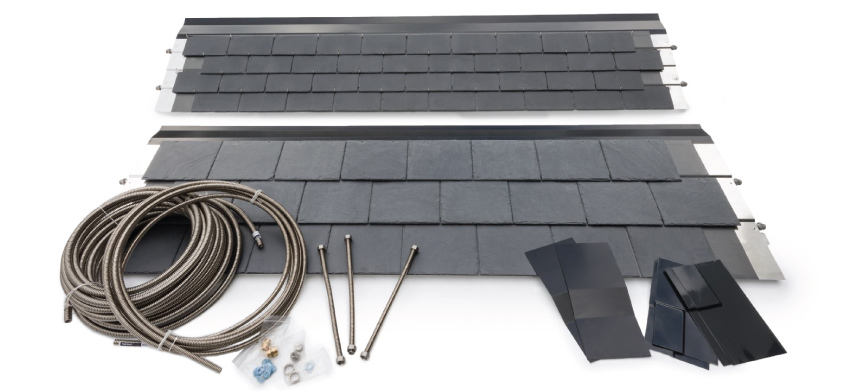 What to expect from this solar thermal system:
5. Improve your home efficiency
THERMOSLATE solar collectors have been designed in pursuit of maximum efficiency and minimum aesthetic impact on the roof.
You can get to cover up to 2/3 of annual needs for hot water. So you start recovering the cost of your roof from day one!
6. Take advantage of the efficiency of renewable energies without forgoing the elegant, sophisticated design of a natural slate roof
With a range suiting all construction systems, THERMOSLATE solar collectors are completely undetectable once installation is complete. The result is the combination of a traditional natural slate roof and an innovative solar capturing system with a perfect look.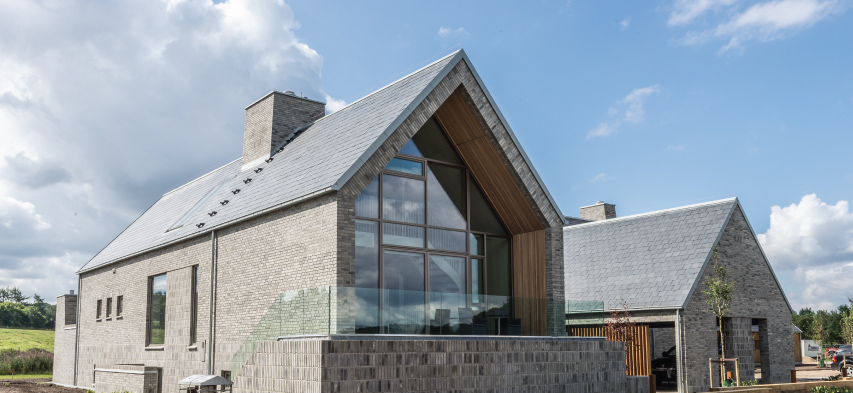 7. Unlike some other solar thermal systems, It is compatible with any storage and distribution system
Compatible with all existing storage systems, control and distribution
8. Easy to install
Regarding some solar panels, Do-It-Yourselfers should think twice about attempting to install them. Thanks to its modular design, THERMOSLATE® integrates into natural slate roofs more simply and quickly.
Actually, you can have your THERMOSLATE system installed in just 3 hours.
Have a look at our step by step installation video:
For further information about our solar thermal collector, have a look at our website.