Projects
2 Prestigious conservation awards for Dalkeith Country Park, featuring Heavy 3 slate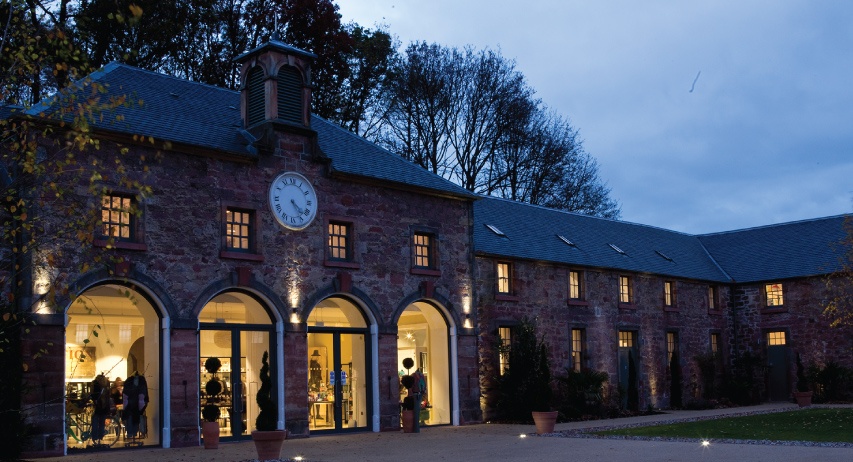 Photo by King Communications & Security Ltd
Dalkeith Country Park is an estate of Dalkeith Palace, a unique piece of Scottish Heritage located 5 miles away from Edinburgh. Owned by the Duke of Buccleuch, it has been recently renewed with Heavy 3 slates and reopened its doors in summer 2016.
The country park now features brand new amenities including shops, the fantastic Fort Douglas Children's Adventure Park as well as cafes and restaurants infused with a taste of 18th Century.
A brief history of Dalkeith Country Park
Dalkeith Country Park has been in the Buccleuch family for over 300 years and the site itself can be traced back to Roman times.
Completed in 1711, it is regarded as one of the grandest early classical houses in Scotland. Successive generations of the Buccleuch family have contributed architecturally to the Dalkeith estate's landscape.
The Palace was last used as the Buccleuch family residence in the years before World War I.
Since 1986, the Palace has been let to the University of Wisconsin for a study abroad programme.
After several years of planning, restoration works began in 2015 and a £7million investment was made to create Fort Douglas and Restoration Yard, opening on 25th July 2016.
An award-winning restoration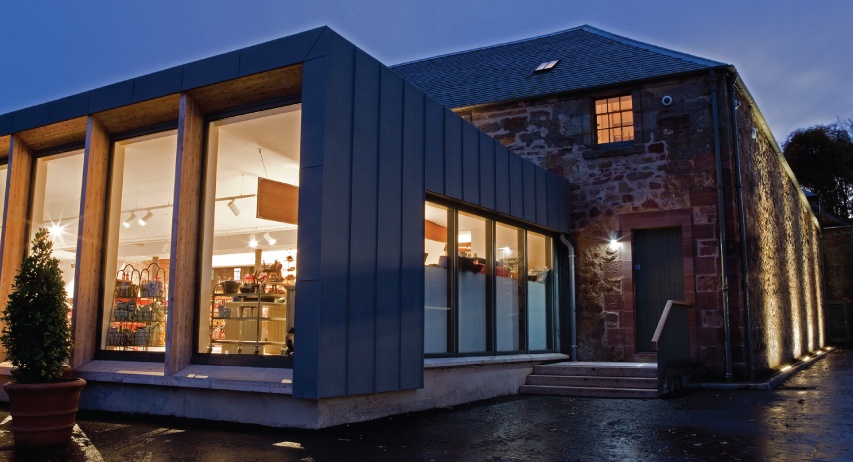 Photo by King Communications & Security Ltd
Dalkeith Country Park has just scooped the 'Regeneration and Conservation Award' at 2017 Edinburgh Architectural Association (EAA) Awards.
This award recognises sensitive and effective restorations, thereby encouraging the successful integration of the old and the new. This 17th century Category A listed building has been transformed now into the luxury retail and leisure destination, Restoration Yard.
This project was managed by Malcolm Fraser Architects & Blue Forest. For them, the Scottish Heritage preservation was a criterion of greater importance. That is the reason why they specified Heavy 3 slates, helping to preserve the Country Park features dating back to the early 1700's.
In the absence of quality Scottish slate, Heavy 3 became the perfect choice for such a restoration project. This ensured a very Scottish look, as well as the reassurance that can only be delivered by a product of this quality.
But there are more awards to come! The Park has been shortlisted to receive the 'Building Conservation Award' at RICS Awards national finals in November.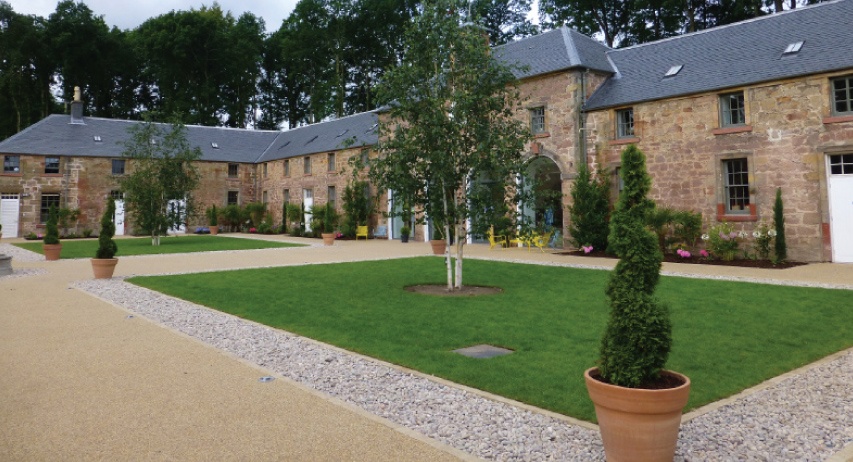 At CUPA PIZARRAS we are proud that our Heavy 3 slates have been chosen to renovate the Dalkeith Country Park!
Do you want to know why Heavy 3 was the perfect choice for this renovation? Take a look here!