Cupaclad
CUPACLAD® Design DIAGONAL: a new perspective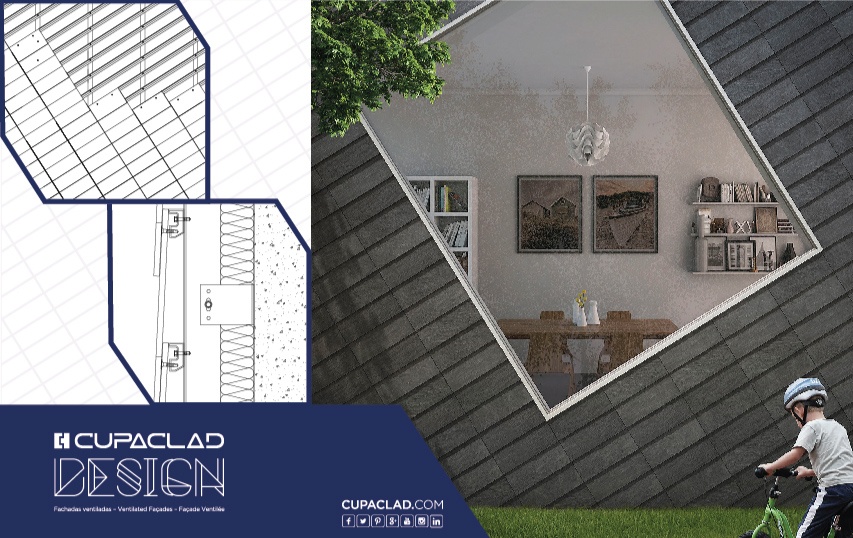 Our second proposal of CUPACLAD Design stakes in diagonal lines. Find out a new style from an innovative perspective!
A BRAND NEW DESIGN TO DRAW EVERYONE'S ATTENTION
Contemporary architecture is based on the simplification of shapes: a return to simplicity, but with a dynamic touch. And that was the main inspiration for this design: a basic geometry as the rectangle allowing unlimited possibilities!
Taking advantage of the visual impact of the diagonal lines, this design breeds to create endless interesting perspectives aimed to highlight the natural slate façade.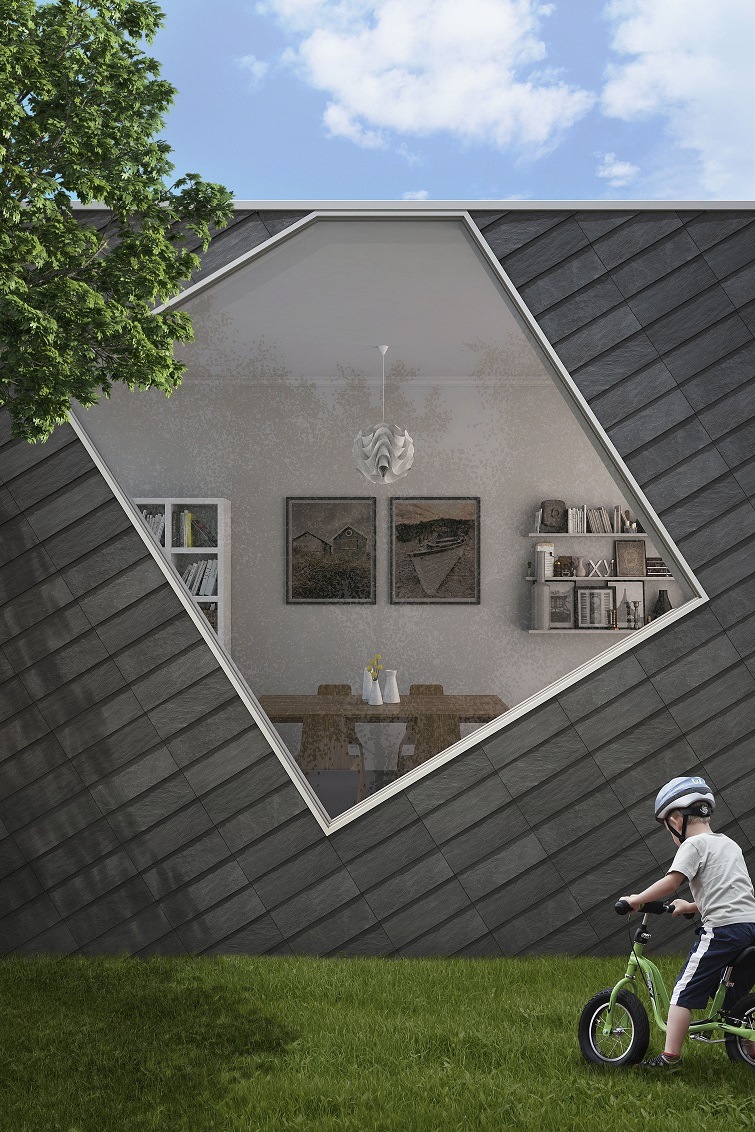 This new CUPACLAD Design proposition seeks creativity and dynamism. The placement of the slates highlights the aesthetic value of the facade and turns our gaze towards the top.
Let your imagination fly with our natural slate rainscreen cladding systems!
CUPACLAD DESIGN OPENS A WHOLE NEW WORLD OF POSSIBILITIES.
This new CUPACLAD Design concept allows not only to take advantage of the efficiency and sustainability of the CUPACLAD® ventilated façade systems, but also achieves an exclusive dynamic style based on simple geometric shapes that give a touch of exclusivity. Get a spontaneous but elaborate, elegant but original character!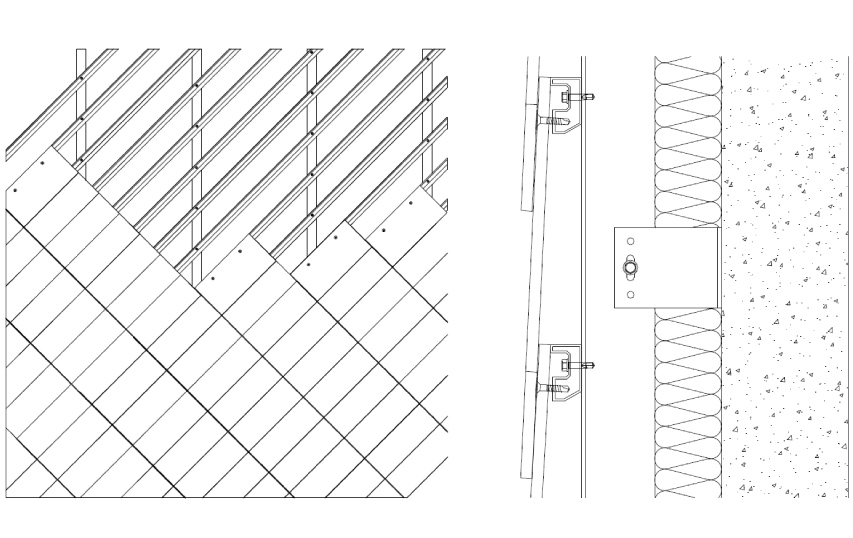 It is a simple design with a decorative motif and customizable format: the angle of the rectangular pieces is adjustable according to personal preferences: it may vary between 0 and 45º.
This CUPACLAD® new system is made of 40×20 sized slates and invisible fixings. In the detail view you can also see two types of profiles: vertical and diagonal (placed in the chosen angle between 0º and 45º).
FIND OUT THE CREATIVE FREEDOM WITH CUPACLAD DESIGN!
Are you an architect and want to use this design on any of your projects? If you have any query or need more specific technical details, do not hesitate to contact us. Our CUPACLAD Design team can help you with everything you need. Send us an email to cupaclad@cupapizarras.com.