Cupaclad
The Future House is here and it's cladded in natural slate!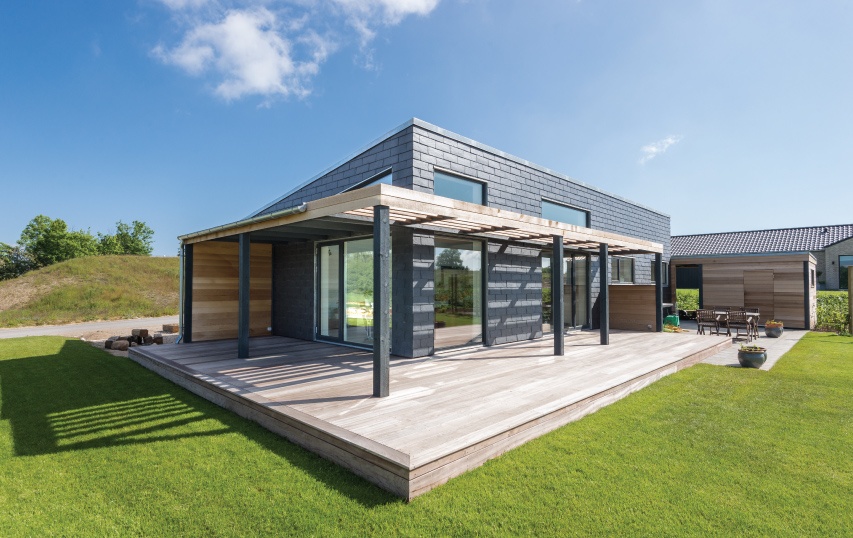 When talking about Nordic design, the little details make the difference. That is exactly what this Danish family wanted to achieve a sustainable but bright, elegant but with the highest energy efficiency home. And the result was this "Future House", a simple and multifunctional house designed by the Danish architects Novaform Arkitekterne.
A NATURAL AND BALANCED LOOK
It is a house development built between 2014 and 2015 in Holbæk, Denmark, 65 kilometers from Copenhagen. This Future House has been designed under the highest European energy standards, combining the principles of passive houses with natural materials. That is why, the architects chose CUPACLAD® 101 Logic, one of our ventilated facade systems in natural slate, bringing a sophisticated touch and a timeless look.
Moreover, CUPACLAD® also plays a significant role in the energy efficiency of the home. CUPACLAD® rainscreen cladding systems have an extremely low heat transfer coefficient, and when combined with an insulation layer, they minimize temperature losses.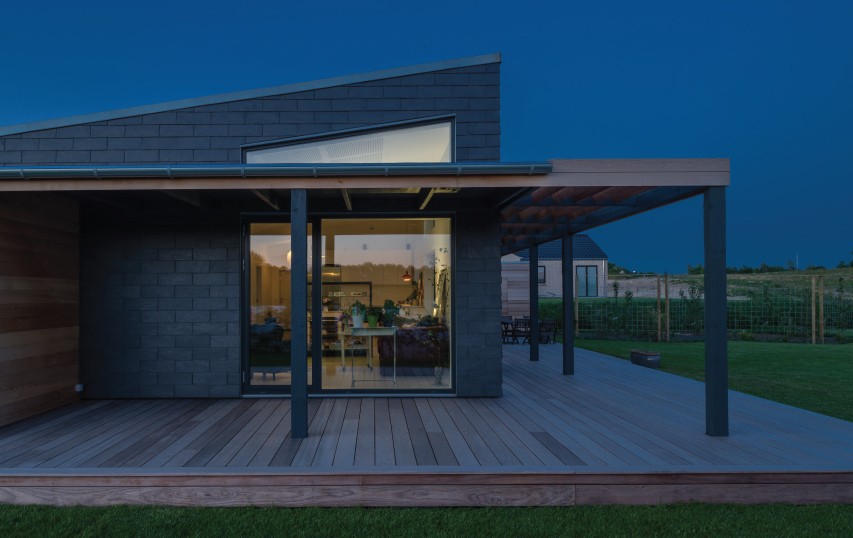 Regarding the design, this 120 m2 house looks extraordinarily simple. Its sloping roof reinforces the contemporary style and its wooden surface extends to a large green area.
The large windows enable the entrance of light inside the house, bringing warmth and luminosity in winter days. The combination of different materials adds an exclusive natural touch. The end result is a design conveying balance and simplicity.
A DESIGN HOUSE LOOKING FOR THE BEST ENERGY EFFICIENCY
The efficiency of this future house fits in perfectly with the latest trends in sustainable architecture, looking for eco-friendly efficient natural materials.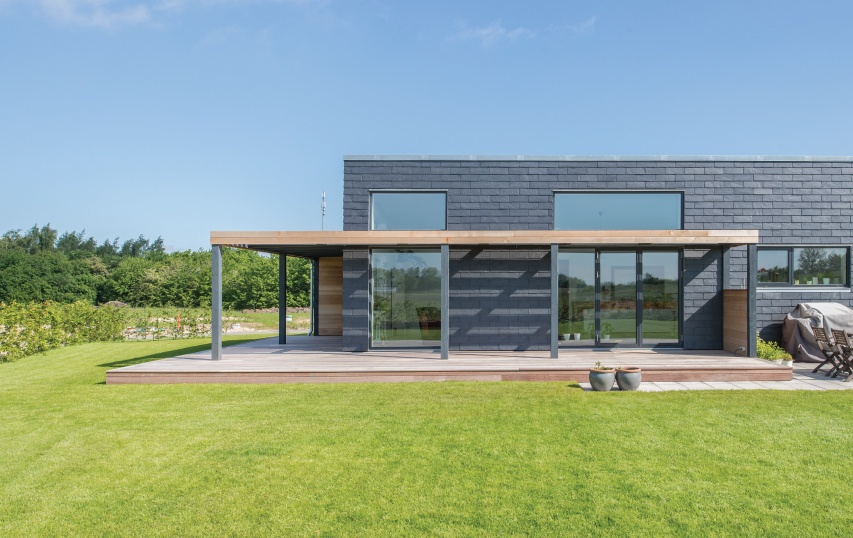 This is why CUPACLAD® rainscreen cladding systems are the perfect solution! The use of natural slate and the efficiency of the ventilated façade make CUPACLAD® a competitive and completely sustainable alternative for cladding. They also blend modernity and a natural look and adapt to any architectural style.
Looking for further information about our rainscreen cladding systems in natural slate? Have a look at our CUPACLAD® brochure.