Projects
This passive house will be covered in CUPA PIZARRAS natural slate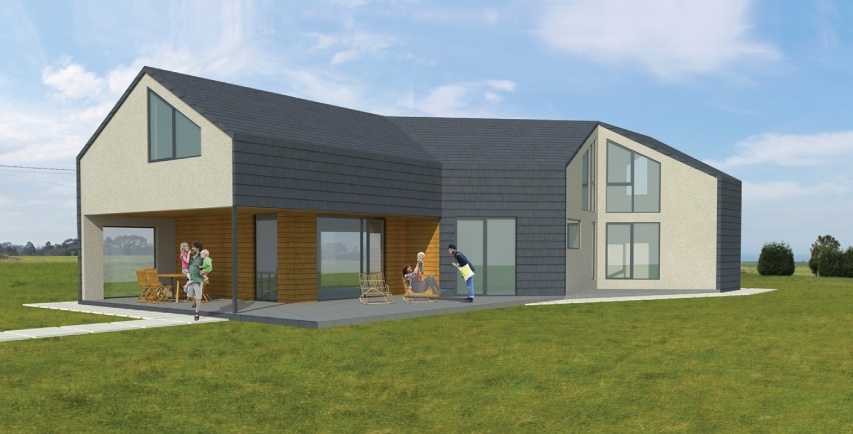 This family home located in Asturias (Spain) is being built under the passive house certification and its roof and façade will be covered with our natural slate!
Natural slate: the best solution for a passive house
This house in Cadavedo, Asturias, has been designed under the standards of Passivhaus certification. The architectural studio Duque y Zamora, specialized in Passivhaus standard developments, is about to finish this project which will minimize the use of conventional heating and cooling systems, make the most of light and solar radiation and optimize energy efficiency.
And there is no better option to design an ecological home than a natural material with unmatchable technical and aesthetical characteristics such as slate. Its strength, durability and sustainability have made it the ideal solution to cover the facade and the roof of this passive house.
The façade will be covered with more than 148,65m2 of CUPA 17 natural slate (format 40 × 25 cm and 6mm thick) and the roof will be using 139,71m2 of the same material (format 56 × 25 mm and thickness of 6mm).
Our CUPA 17 is a black slate with non-rusting metal inlays and thin laminations from Trevinca quarry in Ourense (Spain).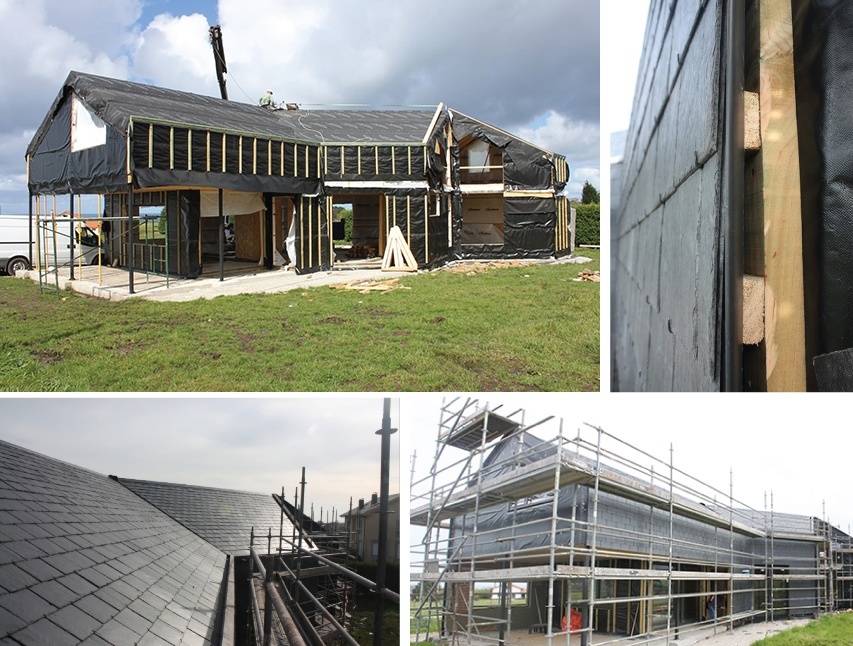 A house with the maximum comfort
This detached house has been designed with the main goal of becoming a Near Zero Energy home.
To achieve the requirements of NZE buildings, it has been essential to previously analyze the local weather conditions. This in-depth analysis of climate, orientation, uptake of solar radiation in winter… That's a basic premise for an efficient building.
The primary aim is to get a house that combines a high indoor comfort and the lowest energy consumption.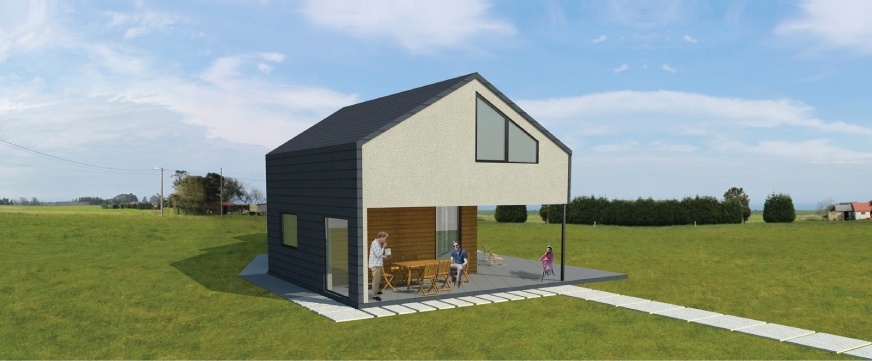 Find out here 5 reasons to choose CUPA PIZARRAS natural slate for your home.