Corporate
08/05/2019
People and partnerships: Bobby Halliday Architects and Crammond Select Homes
Creative collaboration and communication are an integral part of our success. We pride ourselves on building positive partnerships with clients, and this video showcases our work with Bobby Halliday Architects and Crammond Select Homes.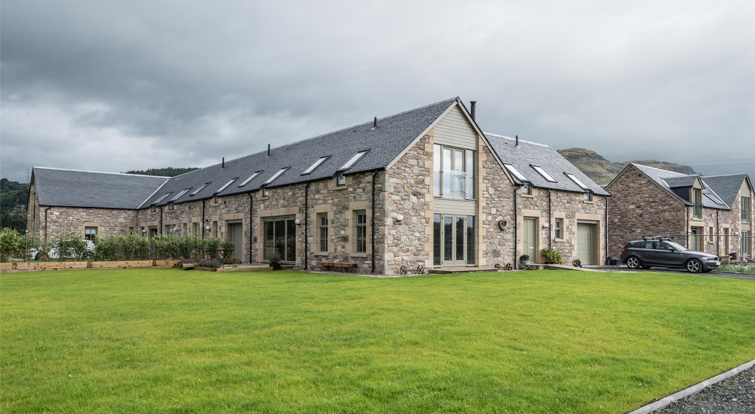 The video highlights some of the unique heritage developments we have worked on together in Stirling, Scotland.
Working together with CUPA PIZARRAS
Discover the true experience of working with CUPA PIZARRAS and Allan Liddell, our Scotland Specification and Commercial Manager, and how our close relationship has helped to overcome project obstacles.
Geoff Maclean, architect at Bobby Halliday Architects:
They've been very helpful from a specification point of view to delivery, and Allan is never more than a phone call away.
Our natural roofing slate HEAVY 3 is the best choice for Scottish roofs. Its extra thickness gives it the perfect strength to withstand Scottish weather. Thanks to its good quality and great durability it requires no maintenance, resulting in a low life cost. Furthermore, no HEAVY 3 slate roof has ever been repaired.
In addition, HEAVY 3 is very similar to the aesthetics of Ballachulish slate, the traditional black-blue Scottish slate that is no longer quarried, as Allan Liddell explains:
The CUPA HEAVY 3 is specified by architects in Scotland because the traditional Scottish slate was Ballachulish… and the CUPA HEAVY 3 is very similar to the traditional Scottish slate.