Projects
20/03/2018
Puy du Fou: one of the best theme parks in the world features natural slate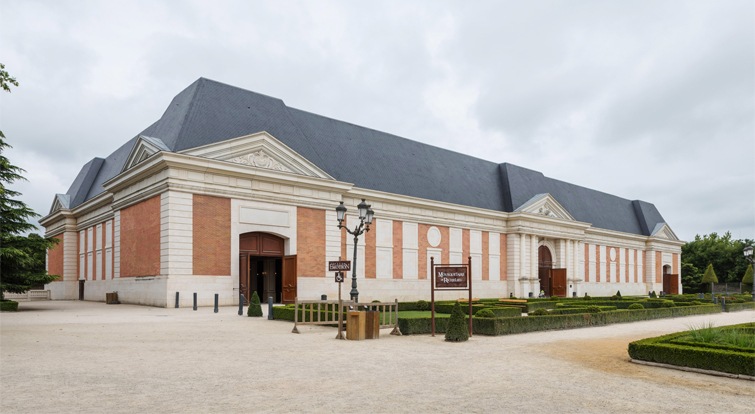 Fun is guaranteed in Puy du Fou, one of the best rated amusement parks in the world, where visitors experience a journey through time. This famous park, which opened its doors in 1977 and was voted "Best Theme Park in the World" in 2012 and 2014, continues to reinvent itself year after year and does not leave anyone indifferent.
Located in a forest in the French region Pays de la Loire, between Nantes and Poitiers, this theme park has all the ingredients to be one of the world's centers of amusement. It offers a multitude of shows and adventures for all members of the family. In Puy du Fou, whose source of inspiration is France's history, children and adults have fun, both at night and day, reliving the period of history that they prefer.
Thanks to its constant evolution, this recreation area has inaugurated two new spaces shortly before its 40th anniversary: The Giants Theatre and Citadelle hotel, the fifth in the park, which allows visitors to sleep in a medieval village.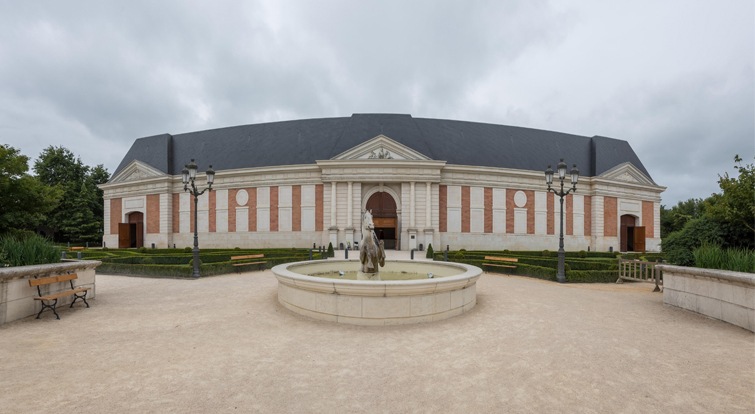 THE THEATRE OF GIANTS. A COLOSSAL PROJECT IN NATURAL SLATE
Its 7,500 m2 surface houses a unique place in the world: a theatre of monumental dimensions, created for the premiere of its 20th great show: The Last Panache. Designed by Philippe de Villiers, writer, politician and founder of the park, this attraction is a unique structure of wide dimensions. It also is an example of innovation, thanks to its rotating grandstand that allows viewers to change the stage and watch the action in motion.
In order for to fit into the medieval landscape of the park, the architect and those in charge of the work had to comply with many technical and aesthetic limitations. The roof, made with 120.000 CUPA PIZARRAS roofing slates, was no exception.
Laurent Albert, general manager of Puy du Fou said: 
It is the park's largest project in terms of size, and from a financial, technical and artistic point of view.
The initial idea was to have a flexible stage inside that can accommodate a 360 ° show while maintaining a traditional appearance on the outside. For this reason, at a height of 18.5 m above the ground, there is a 3000 m2 roof covered with natural slate.
Christophe Rabiller from Novatio Architecture Studio pointed out: "
We selected natural slate to reduce the building's volume, limiting it to human scale proportions.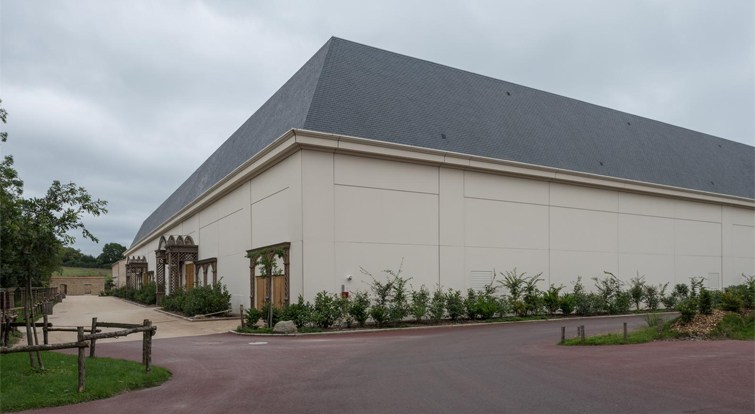 Le Lorec, a French company specialized in complex construction works and heritage renovations, was in charge of executing the project. To meet the architects requirements and ensure a long-lasting solution, Romuald Le Lorec, head of the roofing company, chose CUPA PIZARRAS natural slate.
We work regularly with CUPA PIZARRAS, it is a question of security, we trust in their quarries, in their capacity to supply us and we do not take any risks with regards to the quality of the products.