Projects
23/03/2018
The Glebe: vivid waters, open skies and natural slate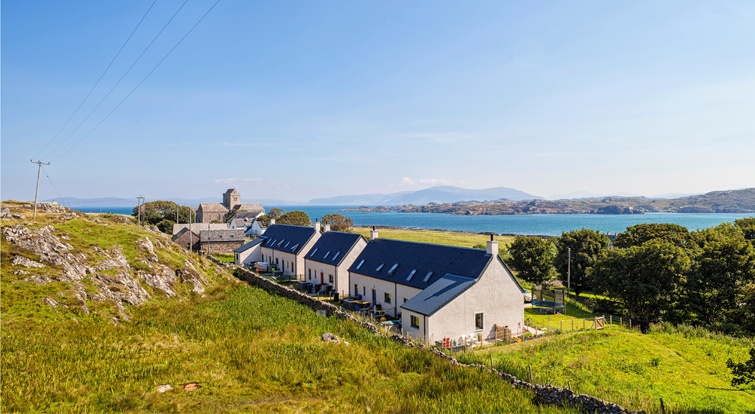 Photo by Ross Campbell 
Iona is a small island in Scotland, full of life and breathtaking landscapes. This remote territory, with only 125 inhabitants, houses places full of history such as the Abbey of Iona. Founded in 563, it is well known as "The cradle of Christianity" in Scotland.
The Glebe is the islands latest residential development. 5 stand-alone houses at an affordable price created with the aim of providing new residential options to the islanders.
Roots was the architecture studio appointed by the local Iona Housing Partnership to develop this idea which won an honorable mention in the Multiple Housing category at the The Saltire Society Housing Design 2017 Awards.
The IHP made the project possible by buying a field close to the Iona Abbey though several fundraiser events. The architects, Roots, carried out an exhaustive analysis of all the houses on the island to understand how to emulate the traditional characteristics of Iona.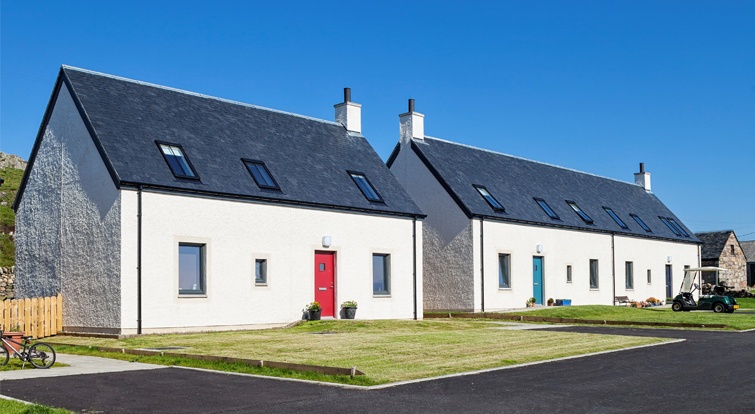 Photo by Ross Campbell
Micheal Holliday, from Roots study architect said:
The site is within a Conservation Area and part of the processional route towards Iona Abbey; this meant that the materials needed to be of a high-quality and visually sympathetic to the vernacular architecture.  The site is also exposed and coastal; this meant that the materials needed to be robust and hard-wearing.
The final result: 5 one-storey houses with 2 bedrooms and several configuration options. The design incorporates frame windows and asymmetrical front facades that are typical of the zone. The houses include a service room and an office space.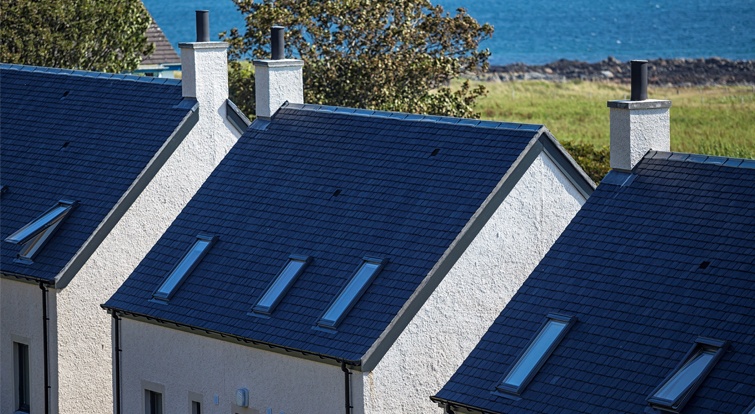 Photo by Ross Campbell
TSL Contractors, a company with more than 35 years of experience, chose durable materials such as Heavy 3 natural slate and an efficient primary heating system.
Hollyday added:
We used CUPA Heavy 3 natural slates because they met the strict Planning guidance and were 'tried and tested' in rural Scotland. Allan Liddell was extremely helpful during the design stage by developing a specification for random width slates laid in diminishing courses.

He was also extremely helpful during the construction stage by visiting the site and answering technical questions which arose. We are very happy with the finished houses and the quality of the CUPA Heavy 3 natural slates.
All this increases the resistance in the design and supports the domestic needs of the islanders who, due to the changeable Scottish climate, often find themselves isolated from the continent during the winter.