Corporate
23/03/2023
Get to know our UK team – the best natural slate specialists in the country
When involved in a new project, you always want the best possible advice. If you are an architect, developer, roofer or homeowner, we have the best natural slate team situated throughout the country ready to help you.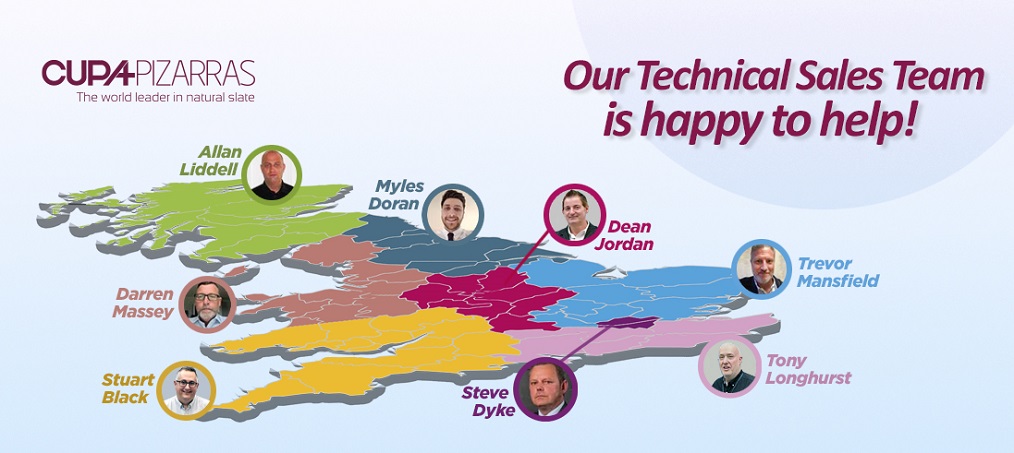 As Steve Pearson, UK Country Director confirms:
We have an experienced team of slate professionals to help you at any stage of your project from design through to installation, we are here to support you. Please do not hesitate to get in touch us so we can quickly redirect you to your local Manager.
Allan Liddell – Technical Sales Manager, Scotland

I have worked in the roofing industry for over 35 years and am a slater by trade. Today, I work with architects, surveyors, roofing contractors and developers to specify HEAVY 3 as it is the perfect alternative to Ballachulish Slate. I also offer practical CPDs for Architects at our training site in Livingtson.


Myles Doran – Technical Sales Manager, North East

I've spent the last two years supporting architects, developers and contractors with the careful selection and specification of natural slate from our range. Interested in procuring a high-performing, environmentally friendly material?


Darren Massey – Technical Sales Manager, North West

I have worked in the construction supply chain for over 20 years with my main focus for the past 16 years in roofing and cladding. For the last 6 years being on slate, delivering CPD's, technical advice to architects, installers and developers.


Trevor Mansfield – Technical Sales Manager, East and East Anglia

I have worked in the roofing industry for over 35 years and have a wealth of experience in various roofing products, I understand the requirements of all parties from choosing a quality product to stocking or using on your project.

Dean Jordan – Technical Sales Manager, The Midlands

My passion is promoting environmental, green and sustainability in construction. Having worked on many of the UK's most prestigious projects I pride myself in providing a quality service and maintaining long standing beneficial partnerships.


Tony Longhurst – Technical Sales Manager, South East

I've worked within the construction industry for most of my working life. From builders and roofing merchants to my current role as Technical Sales Manager I have been working for CUPA PIZARRAS covering the Southeast Region for nearly two years.

Stuart Black – Technical Sales Manager, South West

Having worked in the Construction industry for 30 years, I have worked for a Builders Merchant and numerous industry leading manufacturers in the roofing sector. I have a passion for the roofing industry and a love a technical challenge. Providing recommendations on detailed client requirements to ensure everyone receives the right advice and support is key to my role.


Steve Dyke – Technical Sales Manager, London

With 13 years in the roofing industry, I have a complete understanding of its processes from conception to completion. My role with Cupa Pizarras requires me to draw upon my experience to ensure that this entire process is as smooth and stress free.
CUPACLAD is our natural slate rainscreen cladding system that is growing in popularity here in the UK as architects and designers search for a A1 non-combustible and sustainable cladding solution. To offer personalised technical support we have our very own Product Manager here to deliver technical support and training.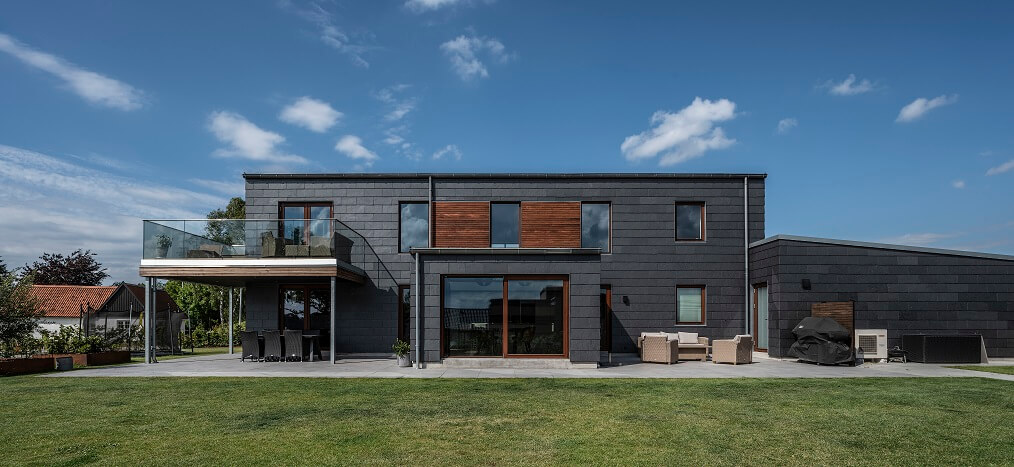 Simon Hope – Product Manager (CUPACLAD)

Is the perfect person with over 25 years façade experience in various roles he

brings knowledge of new information and techniques for facades in the UK with enthusiasm and drive.

Do you want to speak to your local Technical Sales Manager about a project?
Complete this form and we will be in contact as soon as possible