Events
UK 2016 Roofing Awards winners announced!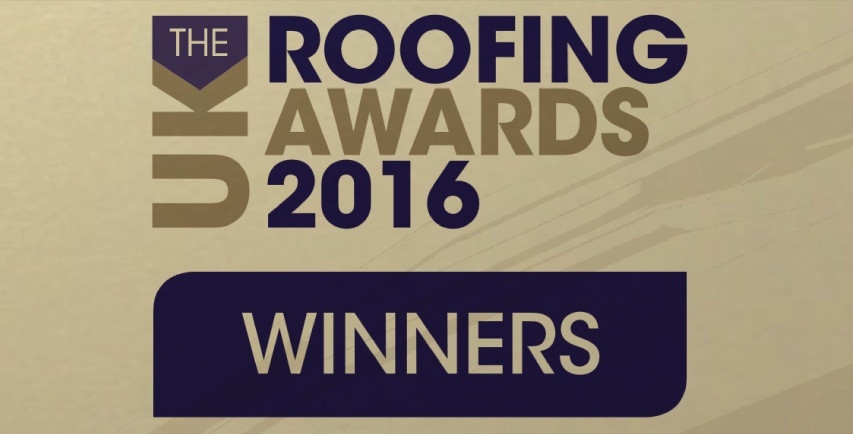 The UK Roofing Awards has become one of the most significant events rewarding workmanship and safety within the roofing industry. Hosted by the NFRC, these awards showcase to some of the most interesting roofing projects from across the country.
Almost 300 projects were submitted between September 2015 and January this year. The entries were judged by a panel of independent construction professionals and shortlisted in March to just 56 projects across 14 categories.
AND THE WINNERS WERE…
The judging panel took into consideration a range of standards including: degree of difficulty, aesthetics, problem-solving, health & safety, workmanship and environmental qualities.

The winners were announced last Friday at The UK Roofing Awards Congress Luncheon:
Fully Supported Metal Roofing – cu.tech.zn.ornamental, The Pod (Cockfield)
Vertical Cladding / Rainscreen – Met-Clad Contracts, Friars Walk Development (Newport)
Roof Sheeting – KGM Roofing, Marshgate Drive (Hertford)
Shingles & Shakes – John Brash & Co. (with Endeavour Roofing Contractors), Alexandra Gardens Care Home
Solar on Roofs – Bauder (with Hodgson Sayers), Byker Wall (Newcastle Upon Tyne)
Green Roofs – Prater (with Radmat Building Products), Alder Hey Children's NHS Foundation Trust (Liverpool)
Mastic Asphalt and Hot-Melt Roofing – IKO (with Knight Asphalt), Westminster Cathedral (London)
Reinforced Bitumen Membranes – Bauder (with Mitie Tilley Roofing ), ROM (Sheffield)
Liquid Roofing and Waterproofing – Centaur Technologies (with Western Flat Roofing Company), South Cloisters Kitchen Roof (Exeter University)
Single Ply Roofing – Sika Sarnafil (with Contour Roofing), Ewart Grove (Wood Green)
Single-lap Tiling and Slating – Wienerberger (with Timby Traditional Roofing), Burgess (Wellingore)
Double-lap Slating – Timby Traditional Roofing, Tait Gazebo (Gainsborough)
Double-lap Tiling – Karl Terry Roofing Contractors, Shipley Farm (North Elham)
Heritage Roofing – Karl Terry Roofing Contractors, The Cloth Hall (Smarden)
Congratulations to this year's winners and to the finalists!
For further information about the winners, visit the UK Roofing Awards website.
---
Keep updated on the very latest news related to roofing, construction and architecture on our blog.