Cupaclad
01/07/2021
Our new CPD will ensure confidence when specifying natural slate cladding
Our CPD on Natural Slate Rainscreen Cladding Systems has officially achieved RIBA accredited status. The presentation offers architects an insight on the production process and material characteristics of slate, and the benefits of rainscreen cladding systems before going on to exploring the breadth of design possibilities.
Natural slate provides a large number of performance benefits. It is a non-combustible, and durable building material. A popular choice for both retrofit and new-build developments, rainscreen cladding systems such as CUPACLAD offers an attractive, reliable and sustainable alternative to traditional systems.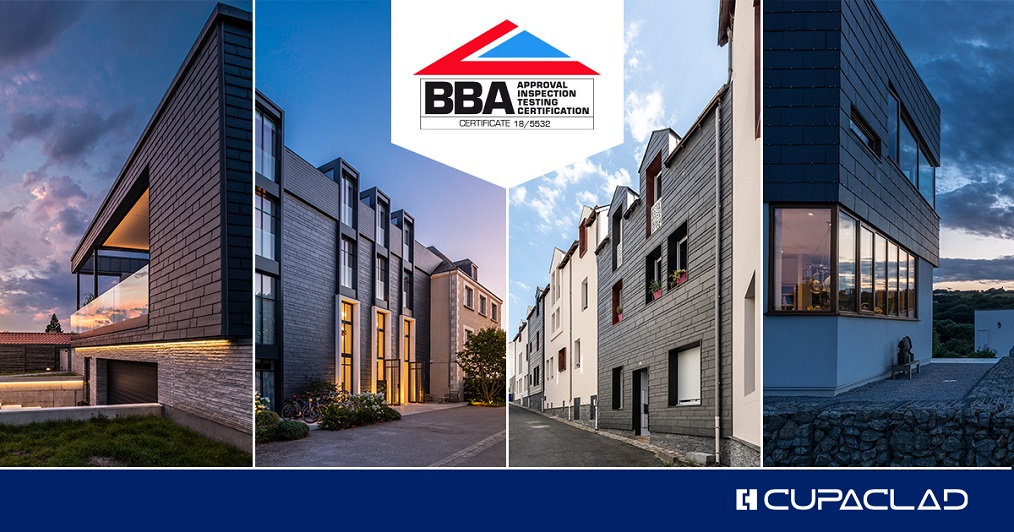 Here at CUPA PIZARRAS, we are committed to the development of architects and their product knowledge. This CPD now approved by RIBA, takes architects through the step-by-step production process of natural slate as well as the advantages of using a rainscreen cladding system. We also discusses the classification of slate and the fixing methods available to ensure confidence when specifying a product and system. Finally, we will showcase some of the most spectacular CUPACLAD projects from around the world.
David Cooke, CUPACLAD Business Development Manager at CUPA PIZARRAS, commented:
While natural slate has always been a popular roofing material, it also makes an efficient and striking cladding solution with a wide range of design possibilities.
By the end of the CPD presentation, architects will have a greater understanding of slate quality and how to detect potential problems on site. They will also gain a technical and practical understanding of ventilated façade systems as a whole and feel confident specifying natural slate cladding systems for future projects.

Fancy learning more about our high-performance natural slate cladding system,
Do not miss our RIBA approved CPD seminars.