10/10/2018
Roofing students return from vocational trip of a lifetime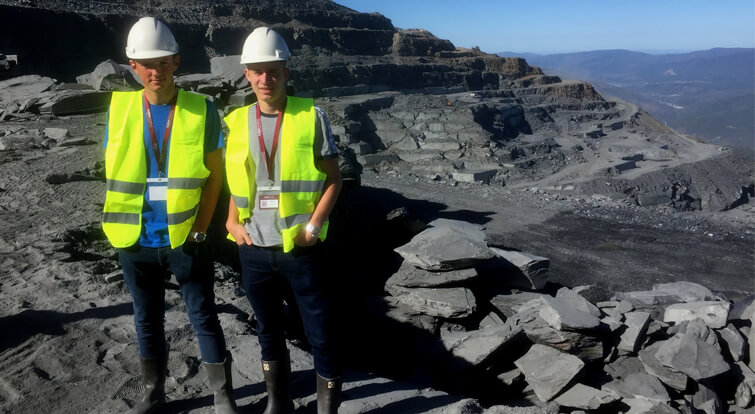 Two Leeds College of Building apprentices have just returned from the trip of a lifetime after winning a competition to go on an all-expenses-paid journey to northern Spain for three days.
The students flew to Madrid and then on to the famous CUPA PIZARRAS quarries – the biggest tectonic natural slate reserves in the world – to see first-hand where slate is excavated and manufactured for international distribution.
Daniel Williams (18) who works for St. Leger Homes in Doncaster, and Jacob Brain (19) who works for WDH in Wakefield, were selected for their exceptional standard of work and commitment to their training over the last academic year.
The competition is sponsored by longstanding partner, CUPA PIZARRAS, who support the College and donate roofing supplies (including its natural slate range) through Burton Roofing Merchants Ltd.
Accompanied by roofing lecturers Chris Messenger and Tim Donegan, the students saw for themselves the production of slate on a massive scale at CUPA's world-leading quarries. The students observed how stone is extracted from the ground, selected, and hand-split ready for transport to roofing markets around the world.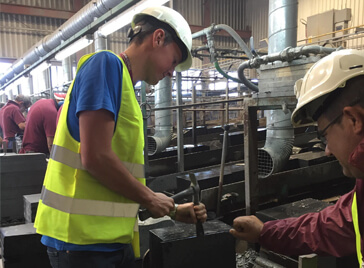 The pair visited the on-site showroom, toured the immense quarry site, watched demonstrations, and tried out some of the difficult techniques themselves.
Daniel said:
I was really amazed at the sheer size of the quarry – thanks to Leeds College of Building and CUPA PIZARRAS for selecting me for this amazing trip.
Jacob said:
This was a fantastic experience and one I will remember for a long time. A huge thanks to Duncan Arnold from CUPA PIZARRAS and Lee Keates from Burton's for hosting us.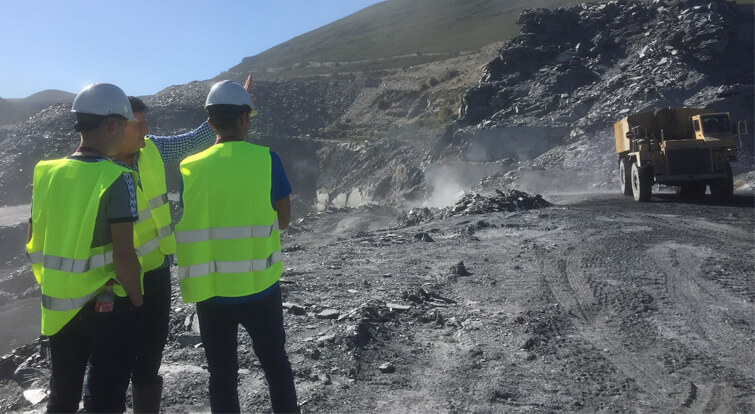 Director at Burton Roofing Merchants, Lee Keates, said:
Both CUPA PIZARRAS and Burton Roofing Merchants acknowledge the need for more skilled labour within the construction industry. We took the joint initiative to support Leeds College of Building in its pursuit of excellence and development of industry skills through apprentices.
Leeds College of Building lecturer, Chris Messenger, said:
Seeing the apprentices in awe of the scale of an operation like this is quite inspiring. These students would never normally get opportunities like this, and they are truly life-changing. This aspirational competition rewards the hard work of roofing apprentices and enthuses the whole department, allowing apprentices to see what opportunities are available out there in industry.