Natural slate
Why natural slate is the roofing product with less environmental impact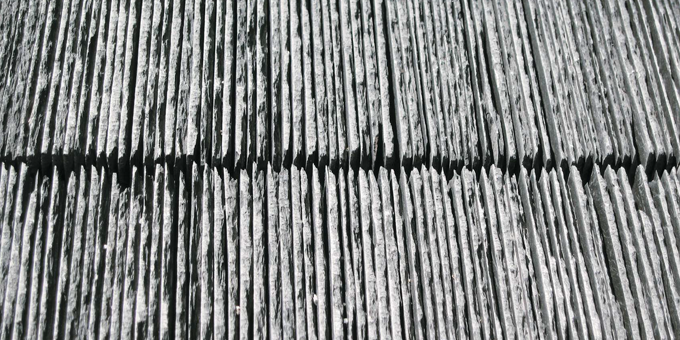 Natural slate is the best choice for roofing material in terms of its impact on the environment. Slate is a totally natural product which has the lowest embodied energy of all the roofing materials.
Natural slate is ideally suitable as a roofing material because its embodied carbon value is at most 16% of that of other roofing materials.
Natural slate has a very low environmental impact. In fact, our HEAVY 3 and CUPA 12 roof slates have been assessed and certified by BRE Global, which is an independent, third-party approvals organisation, expert in Life Cycle Assessment.
CUPACLAD, our natural slate rainscreen cladding system, has been also included in the exclusive Green Book Live database elaborated by BRE Global, which analyses the whole lifecycle of the product following the 'Cradle to grave' methodology.
A SIMPLE MANUFACTURING PROCESS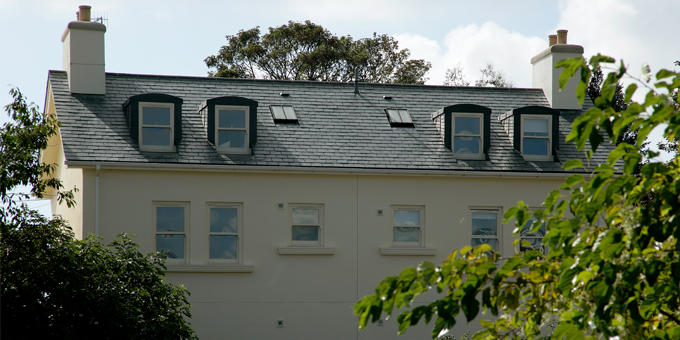 According to the Inventory of Carbon and Energy (ICE, University of Bath), a database of the amount of embodied energy and carbon in a building material, natural slate makes the least environmental impact. From one side, natural slate isn't manufacturated because it is a hand crafted work from the quarry to the finished product.
On the other side, natural slate produces the lowest embodied energy -the energy required to manufacture, transport and use the product and deal with any waste created- and the lowest carbon footprint, the fossil fuel used to process the product.
Other products have considerably more complex manufacturing processes, which involves a higher environmental impact. Zinc, for example, consumes large amounts of electrical energy during its manufacture.
Ceramic tiles or fiber cements need high-temperature processes in furnaces that consume large amounts of energy.
LESS CO2 EMISSIONS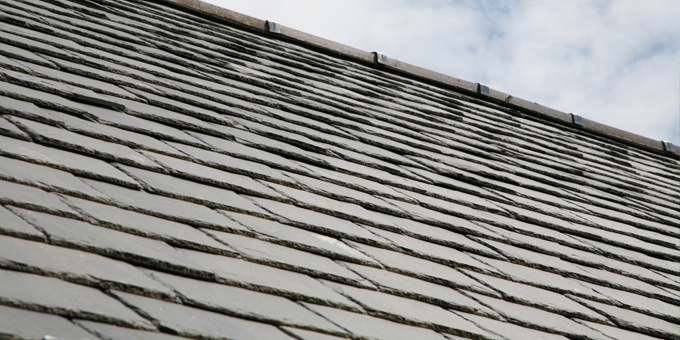 For example, building the roof deck of your house (1,350 sq ft) with natural slate instead of fiber cement shingles avoids the emission of more than 7.8 tons of CO2, to our atmosphere, which equals to the emissions an average USA car produces in 18,000 miles.
These reasons explain why natural slate is the best choice for roofing material because it is the most environmentally-friendly product.