CUPACLAD® 101 PARALLEL shares its invisible fixing system with the rest of the CUPACLAD® 101 series, letting the slate become the main feature in any facade.
The CUPACLAD® 101 PARALLEL system offers an innovative style based on parallel lines, where its characteristic homogeneity enhances the texture of our slates.

  Would you like to see a sample? Please complete the form to receive your slate sample
Our CUPACLAD® 101 PARALLEL rainscreen cladding system is made up of 40×25 cm slates installed horizontally, aligned and with concealed screws.
All our CUPACLAD® 101 systems share the same invisible fasteners, especially conceived by our team of engineers. Two self-drilling, stainless steel screws, with large diameter flat heads, guarantee easy installation and a perfect end result.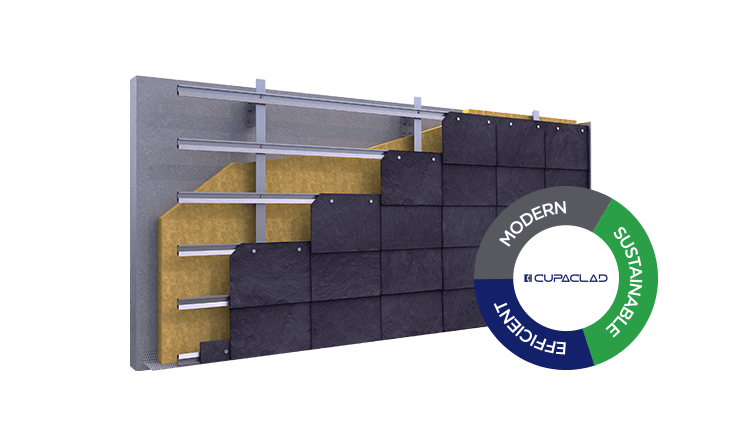 Slate size: 16" x 10"
Nominal Thickness: 1/4" – 3/8"

Resource centre. Access all documentation, certification and technical details of the product.