Corporate
03/02/2020
CUPA PIZARRAS hosts architects for hands-on training in Scotland
CUPA PIZARRAS is offering a slate training course, which includes a RIBA approved CPD seminar, created to provide architects with the technical knowledge required to prevent any problems on site when it comes to the installation and grading of Heavy 3 slate, considered the best choice for the repair and replacement of traditional Scottish roofs.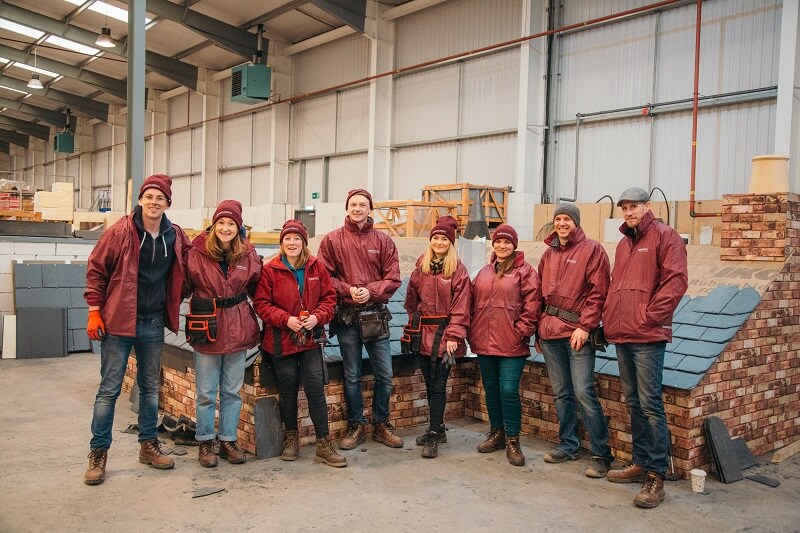 Located at Burton Roofing Ltd.'s Livingston branch, the new CUPA PIZARRAS training is held in the branch's warehouse where a specially designed rig has been created whilst the CPD seminar takes place in a separate adjoining room.
Just as it is important for an installer to know the correct processes for selecting and installing slate, it is also important for architects to have an understanding so they can prevent costly problems onsite easily when it comes to site inspections.
Some architects recently headed to Livingston (West Lothian) to attend the course. The participants were welcomed by Allan Liddell, CUPA PIZARRAS' Specification and Commercial Manager, who led the half-day session.
Allan talked the architects through the importance of grading slates, measuring the roof and the pitch, checking headlap space as well as selecting the correct slate size for a project. Allan then showed attendees how to cut and hole CUPA PIZARRAS' Heavy 3 slate using a slate hammer and axe.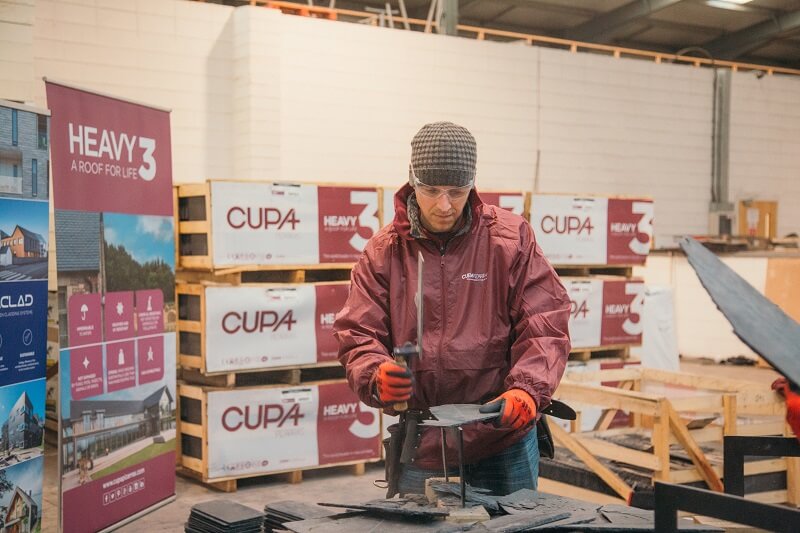 Allan commented:
Architects like to have a hands-on experience because it gives them a much better understanding of the complexities that can occur on site. As we practiced today, it is crucial that the slates are the correct size for the project and graded correctly before they are installed on the roof.
Once shown the technique, the architects were then split up into groups of two to grade the slates according to weight: light, medium, and heavy. Allan then worked with each team as they assembled and cut the slates, talking through possible scenarios that may occur on site including cutting slates at special angles to fit into difficult corners.
One attendee, Craig Mallinson, Architectural Technologist at LBA Studio commented:
What interested us the most about this CPD training was the hands-on element. We often attend training to enhance our knowledge, but it is usually all classroom based. This sort of training really helps our understanding of the products and how they work on site.
Quarried from CUPA PIZARRAS' No3 quarry in San Pedro de Trones in Northern Spain, Heavy 3 slate is seen as the natural replacement to traditional Ballachulish slate. Featuring the same colour, texture and markings as the Scottish slate, Heavy 3 is a true heavy thanks to a thickness of 7mm – 8mm, providing it with the strength to withstand the harsh Scottish weather.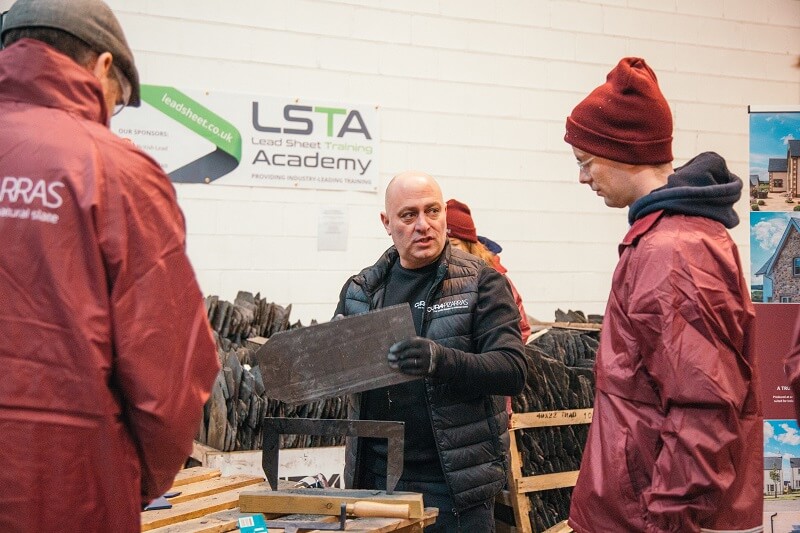 For those who are new to CUPA PIZARRAS products or want to further enhance their knowledge of Heavy 3 slate, and more broadly on the brand, this training session provides practical and theoretical guidance to arm architects with a new set of skills.
Training sessions are for approximately eight attendees and will be held based on trainee request. Sessions will begin at 8:45am with lunch provided. To book your spot, please call Allan Liddell on 07876350244.