Roofing
06/04/2022
More colleges and more roofing apprentices: an ambitious extension of our sponsorship programme in the UK

CUPA PIZARRAS is proud to announce the expansion of our sponsorship programme in the United Kingdom, adding 6 more colleges and training centres. This action highlights our commitment to the development of the industry and our desire to promote and preserve the prestigious craft of slating.
This expansion is also a result of our close work with the NFRC and it's Tutor Forum which brings together many of the colleges, training groups and independent tutors, along with industry experts to give updates on standards and discuss best educational practice for their learners.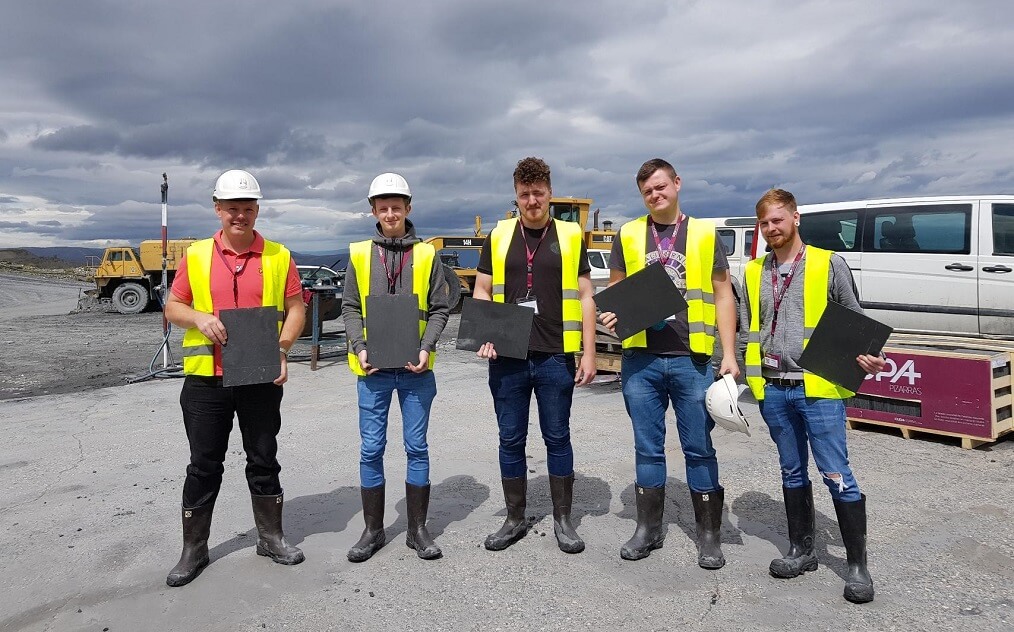 Students Quarry visit
This new academic year we will be supporting an additional 160 roofing apprentices, whilst being able to maintain the benefits of the original programme, including the first quarry visits at the head office in Northern Spain, after pandemic, which will be happening in the following months.
Simon Dixon, Training Manager and Technical Officer at the National Federation of Roofing Contractors (NFRC), said:
CUPA PIZARRAS' increased support ensures even more roofing apprentices across the UK have top quality slates to train with and enhance their skills. Given the difficult times the whole country is in at present with rising transport costs, CUPA PIZARRAS' commitment to roof training in the UK is astounding.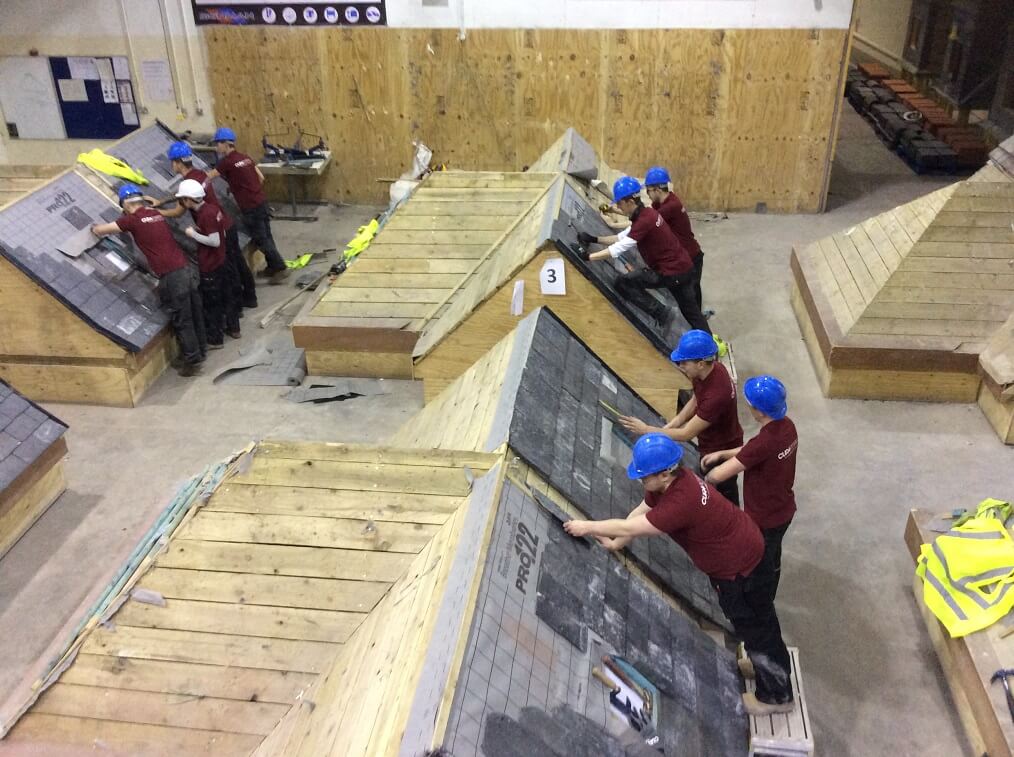 The programme also includes classroom lessons, natural slate pallets and goodie bags. And our support also extends to the NFRC Tutors Forum, where a CPD is delivered to ensure correct information, advice and guidance is passed from tutor to student.
These are the 12 colleges and training centres that are from now on part of the scheme:
One of the new members is South Lanarkshire College, whose student Jordan Maley won the Great British Slate Off earlier this year. Ross Hepburn, lecturer at the college, explained:
CUPA PIZARRAS is the best manufacturer of regular sized Spanish slate on the market that I have used. This can give our students the best quality products whilst training and allow them to leave the best possible job when it comes to college assessments and competitions.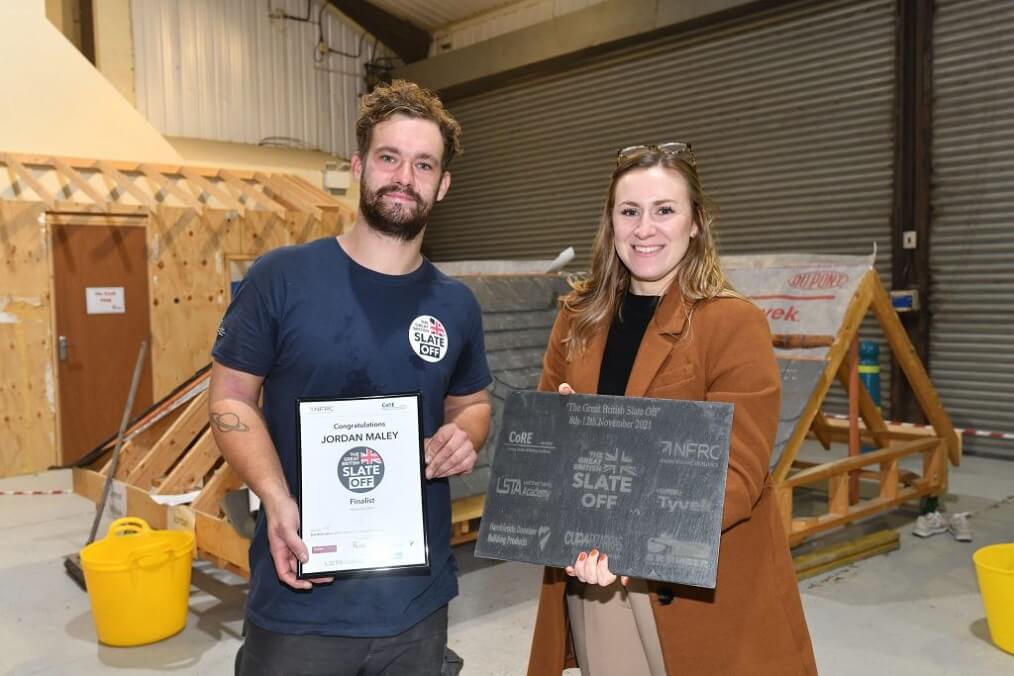 Jordan Maley, winner of the Great British Slate Off 2021, and Hannah Wall, UK Marketing Manager at CUPA PIZARRAS

Remember that we are here to help any roofing and natural slate professional. If you want to attend one of our free online CPDs, we have a calendar at your disposal. We have also a resource centre, where you can find all the technical and commercial documents that you may need.