Cupaclad
19/01/2018
CUPA PIZARRAS in ARCHITECT@WORK London 2018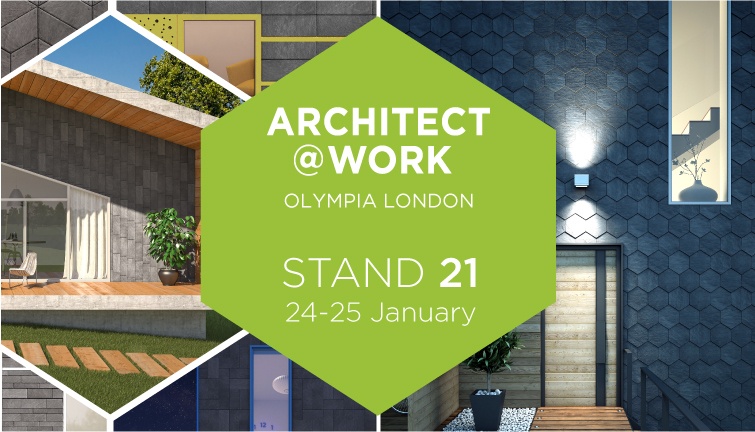 CUPA PIZARRAS will be in ARCHITECT@WORK presenting the latest news of CUPACLAD Design, the best cladding solution in natural slate. This event is a two-day trade show aimed at construction professionals such as: specifiers, architects and interior designers, and will return to Olympia National Hall, London, during 24th and 25th January.
Architect@work is the perfect opportunity to discover the latest trends and improvements in the building sector. In this event many architectural suppliers from all over the world will show their new products and offer innovations in surface solutions, lighting, as well as other matters related to construction. All exhibitors have been selected through a strict selection process. For this reason, Architect@work is one of the UK's most important architecture exhibitions.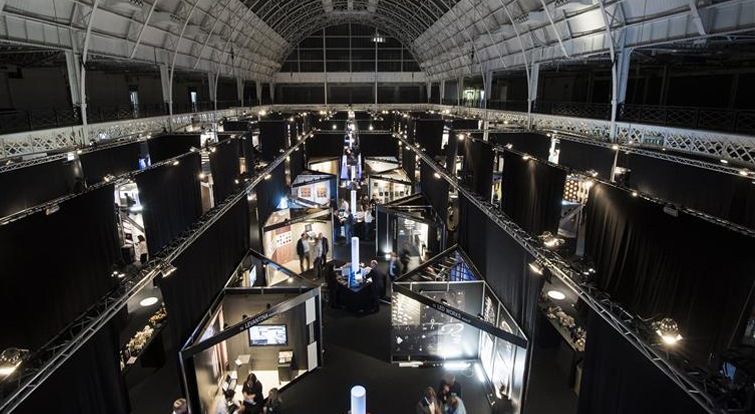 In ARCHITECT@WORK UK 2018 light will have the leading role. There, you will be able to attend to different talks such as: "Living with light", "Lighting London", or "Leading lights in workplace wellness". Moreover, in this trade show a series of filmed interviews building professionals will be shown, and you will also be able to have fun with the World-architects.com latest photography exhibition.
DISCOVER OUR LATEST TRENDS IN ARCHITECT@WORK
CUPACLAD Design renews the design of ventilated facades by proposing creative styles and alternatives in slate. It is obvious that CUPACLAD® has become the top cladding solution that best adapts to building trends.
This innovative system of ventilated facades proposes to use the advantages of natural slate in new ways and combinations. It is the best option to cover your facade with an eco-friendly, efficient and durable material: natural slate. CUPACLAD Design offers a varied range of shapes in natural slate to adapt your facade to the latest tendencies.
CUPA PIZARRAS will be pleased to show you all our creations in Architect@work. You will be able to find us in stand 21, where you will discover all the features and advantages of our natural slate and innovative rainscreen cladding systems. Besides, we will show you concepts such as: Honeycomb, that has a hexagon shape, is inspired by nature and is a source of motivation in architectural design.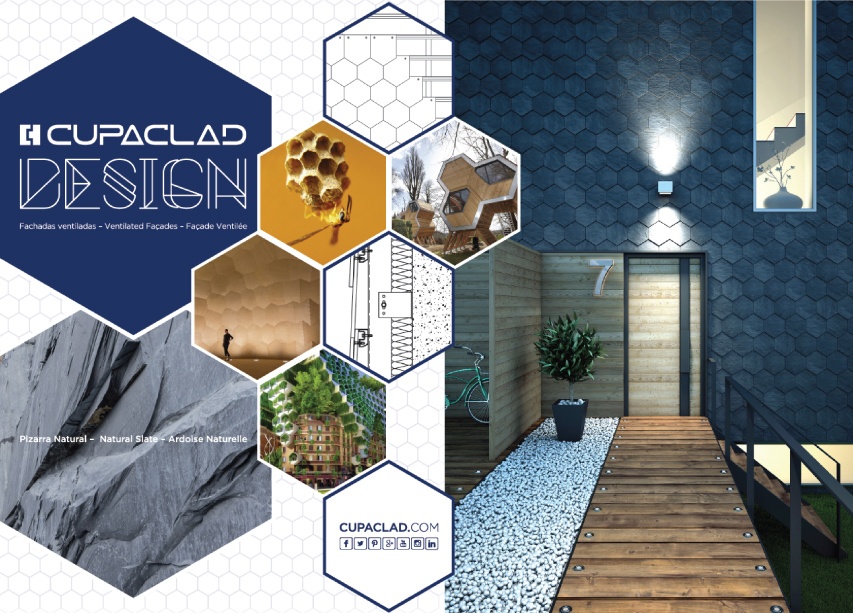 Are you a building professional interested in discovering CUPACLAD Design?  Don't hesitate to contact us if you have questions or need any technical details. Our CUPACLAD Design R&D team can help you.
If you want to attend this important trade show, we have free invitations for you. Send us an email to: cupaclad@cupapizarras.com.