Events
09/10/2019
CUPA PIZARRAS at the Homebuilding and Renovating Show in Edinburgh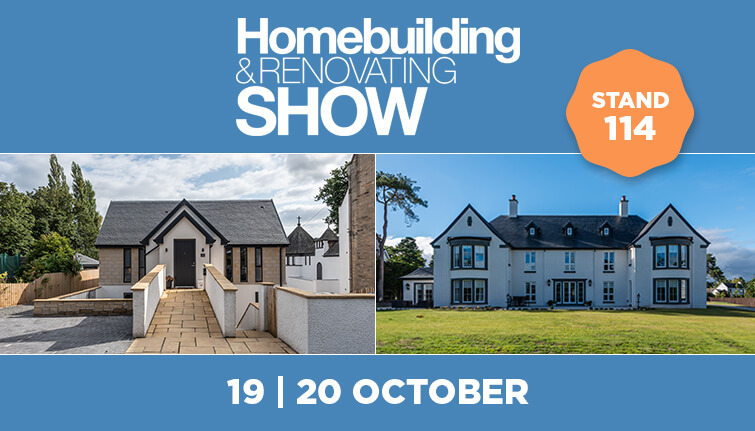 CUPA PIZARRAS will be exhibiting at the HB&R Show in Edinburgh on the 19th and 20th October 2019. The event is filled with self-build specialists, renovation experts and leading brands showcasing their latest products. The event offers innovate ideas, products and tips to housebuilders of any size.
The show will be held at the Royal Highland Centre in Ingliston, Edinburgh from 10am to 5pm. Make sure you visit our stand 114!
Haven't got your tickets yet?! Get your FREE tickets now!
CUPA PIZARRAS will be showcasing CUPA Heavy 3, a popular natural slate used for roofing throughout Scotland. CUPA Heavy 3 is a strong, impermeable and thick slate of 7-8mm, it is the preferred choice in Scotland as the extra thickness and weight adds strength, to withstand the high wind speeds and driving rain common across the country.
Natural slate has been used as a roofing material for hundreds of years, and for a good reason. Slate has a high density, which makes it naturally waterproof and also enhances its resistance to temperature fluctuations and the elements – ideal for areas with adverse weather conditions. Slate is also non-conductive to fungus and mould growth and reduces the need for expensive repairs and maintenance. Furthermore, its non-combustibility helps protect a building from the spread of fire.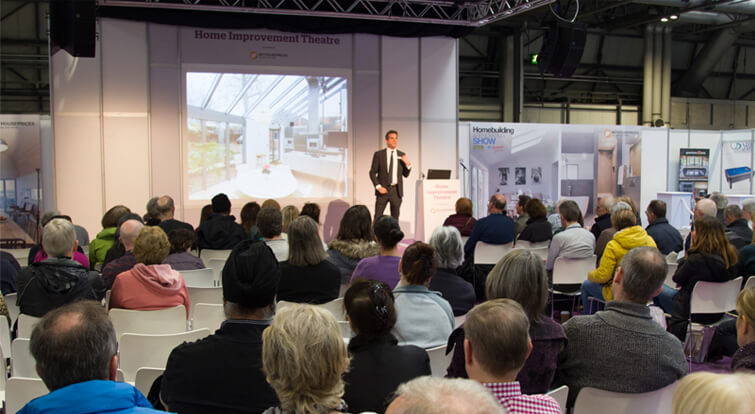 For high quality natural slate products, housebuilders should turn to Spanish producers. Home to the largest reserves of tectonic natural slate worldwide, Spain's slate stands out for being one of the most durable yet beautiful building products available – with 90% of Europe's natural slate for roofing already originating from Spain.
Additionally, with the growing trend for more unique pitched roof designs, which incorporate complex shapes with hips and valleys, slate provides the ideal solution.
Natural slate can be produced in a wide range of shapes and sizes – easily adapting to any slope or design. For example; CUPA Heavy 3 was chosen for the Renfrew Town Hall development in Renfrew, a small town outside of Glasgow, the building is shaped like a castle and required a circular roof in areas.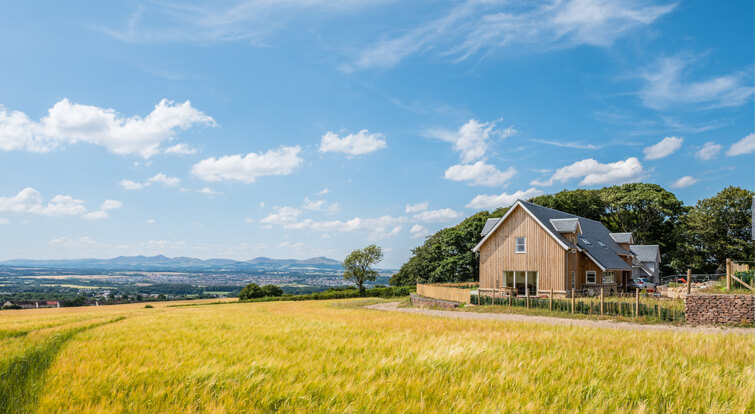 Slate's natural insulating properties can also help further reduce the thermal loss of a building. However, to further maximise the potential of the roof, housebuilders should consider an insulated pitch roof design which helps limit the size of surface exposed to the exterior, helping customers save up to 20% of their fuel bills.