Events
3 Reasons to visit us at the Homebuilding and Renovating Show in Glasgow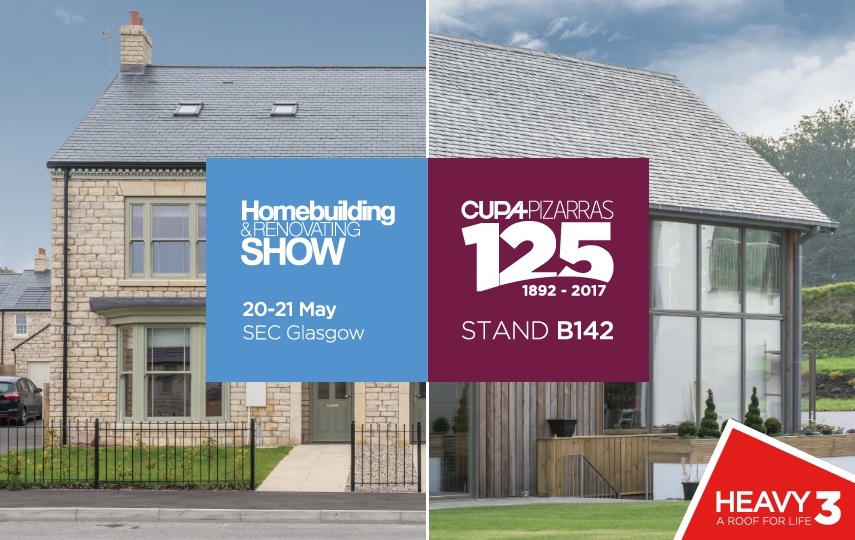 The Scottish Homebuilding & Renovating Show is taking place next week (20-21 May) in Glasgow, and CUPA PIZARRAS will be there waiting for you at booth B142. Come to visit us at the SEC (Exhibition Way, Glasgow G3 8YW) from 10 am to 5 pm.
This is why you should not miss this opportunity!
All the products you need in one place

The Scottish Homebuilding & Renovating Show is the go-to exhibition for self-builders and renovators. No matter what stage your project is at, there will be sessions, experts and exhibitors at the show to help you bring your project to life.

Whether you're planning on building your house or giving it a contemporary look or just replacing your roof, then a visit to CUPA PIZARRAS stand is a must.

Face-to-face consultations

Ask us about the best solution for Scottish roofs, Heavy 3. Our experts will be there ready to answer any question you may have. Get complimentary one-to-one consultations, find some inspirational ideas, support and expert advice about slate installation.

There is nothing quite like seeing it in real life.

We don't want you to miss the opportunity to check by yourself the exclusive texture and high quality of our slates. That is the reason why we will have a Heavy 3 slate laying live demo.
A MUST-SEE STAND
CUPA PIZARRAS is the world leader in natural slate. Our 16 quarries and 22 processing plants in Spain enable us to offer the widest range of natural slate, being the Heavy 3 slate the best choice for Scottish roofs.
Heavy 3 slate is quarried from the Group's No3 quarry in San Pedro de Trones (Leon) in northern Spain, in operation since 1892 and producing some 25,000 tons each year.
It is ideally suited for the Scottish market due to its close similarity to the traditional highland slate from Ballachulish (no longer produced). Furthermore, Heavy 3 is produced at a thickness of 7-8 mm and this extra thickness gives it strength to combat dampness, high wind speeds and driving rains common throughout Scotland.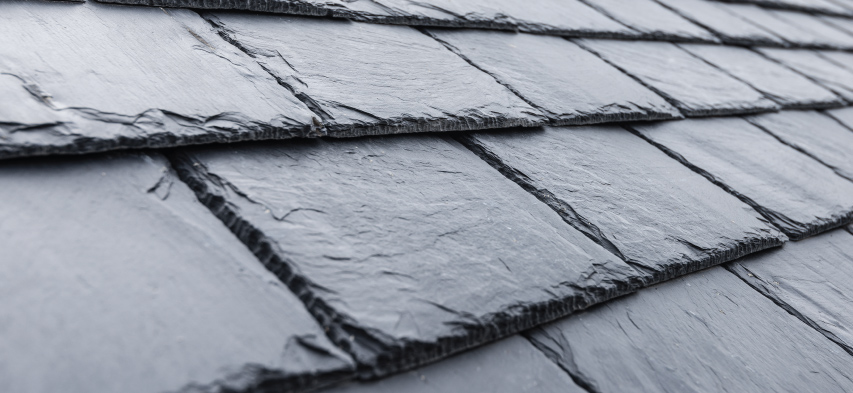 Whether it's time for a roof renovation, a house extension or building a new home, Heavy 3 slate is the perfect solution for roofing, no matter the style or trend, because it adapts to any design.
Find here more reasons to choose Heavy 3 slate for your roof.