Interview
21/04/2021
John (Leeds College): "I like doing practical stuff by hands so that's the main reason why I became a roofer"
Leeds College of Building is one of the six academic institutions being part of CUPA PIZARRAS sponsorship. As part of the programme, every year each college select a student for their 'Apprentice of the Year Award', a recognition aimed to support the academic excellence.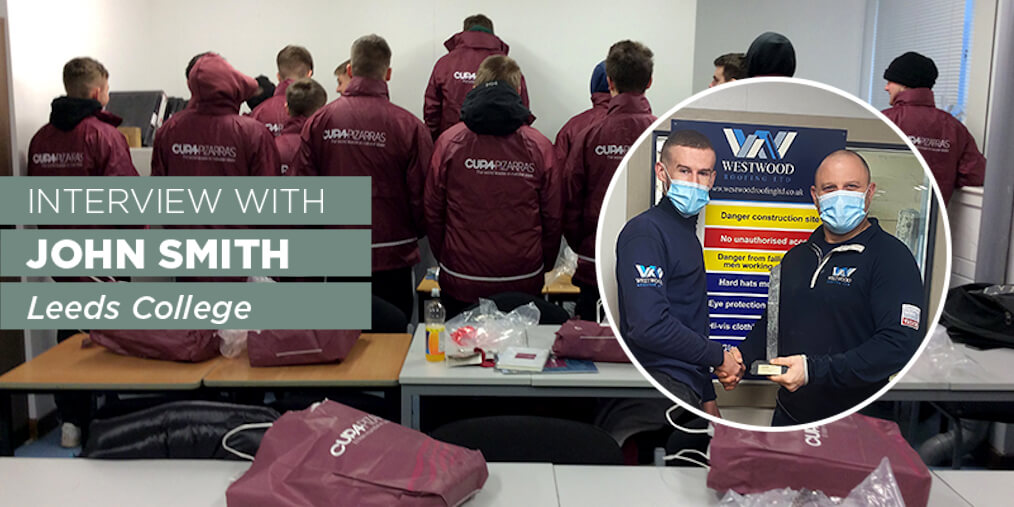 John had the pleasure of lifting this year's trophy. Chris Messenger, from Leeds College, explained: "John has just completed his Level 3 NVQ Diploma at Leeds College of Building and has been an outstanding Roofing apprentice during his three years training at LCB".
"John's practical skills have developed over this time enabling him to complete roofing tasks on site unaided to a high standard of workmanship", assures Chris Messenger. We had the occasion to speak with him and this is what he told us.
CUPA PIZARRAS – Why did you decide to become a roofer?
John – I think I became a roofer because I like using my hands a lot. For me it's hard to do computer work or anything handwritten. I like doing practical stuff with my hands and that's the main reason why I became a roofer.
CP – What is your favourite thing about being a roofer?
J – I like doing leadwork because of the attention to detail, I think I have OCD to be honest so everything I do has to be bang-on and if it's not bang-on then I end up doing it again until it's perfect.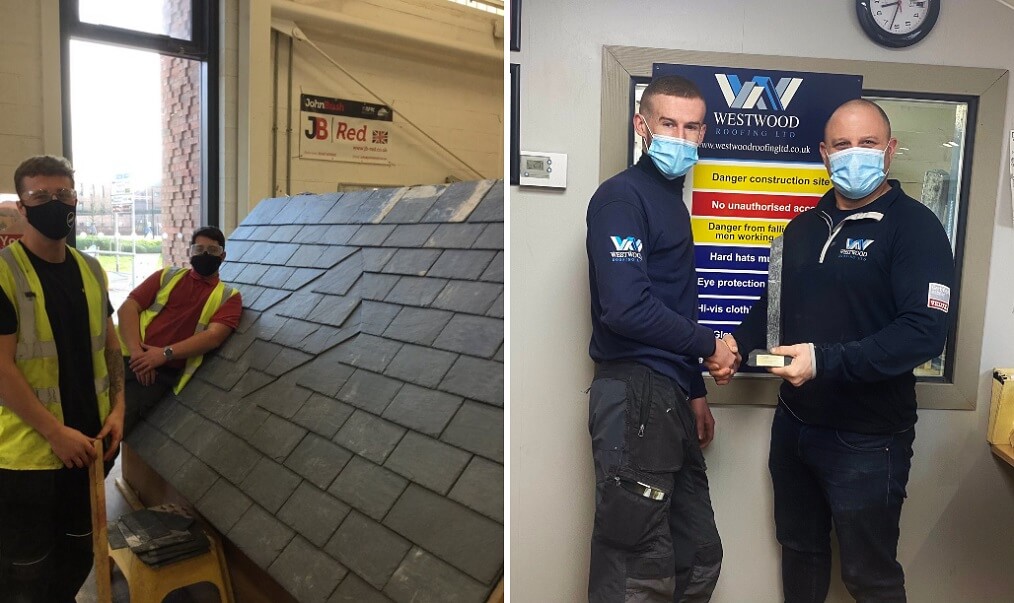 Photos by the Roofing Department of the Leeds College of Building (LCB) and David Mallory, roofing lecturer and assessor at LCB.
CP – And what is your favourite slating job?
J – All slating jobs are different. I like working with all sorts of slates, sometimes it depends on what I am doing. John has left a deep impression at Leeds College, helping and supporting his peers in the workshop and has had 100% attendance. On a normal year, he would have part of the successful LCB SkillBuild team in 2020 at World skills.
Chris Messenger admits:
All the LCB roof training team wish John a successful career in his chosen trade and the CUPA PIZARRAS Award will be an amazing  surprise for him to receive.
CP – John, how does it feel to receive the 'Apprentice of the Year Award' at Leeds College that CUPA PIZARRAS sponsor?
J – I am very proud but I also didn't expect it at all as there were a lot of good roofers when I was on the course. I am very proud of myself.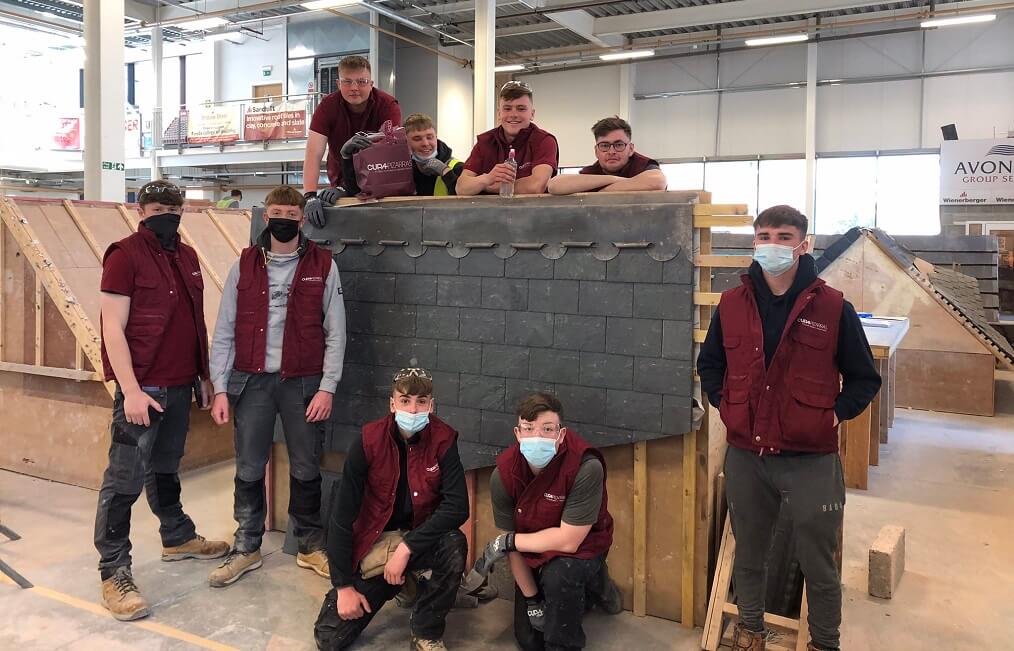 Photo by David Mallory, roofing lecturer and assessor at Leeds College of Building.
CP – What is your favourite part about installing Spanish natural slate on a roof?
J – Seeing the final product, it's got to be the final product. When you've finished it and it's all completed it's a big achievement, even if you have only done a small roof, it's a nice achievement to do and finish.
CP – Do you use social media as a tool to showcase your work as a roofer?
J – I don't post a lot on the big social media but I like to share my work with my friends via snap chat. It's a good tool to get your work out there for other people to see it.
CP – How do you balance the college learning and being on site as an apprentice? Do you enjoy the blend?
J – Yes, I preferred being at college as it's less stressful. You get more time to make your product a lot better and practise different elements.

Remember, we have a lot of online professional resources for roofers. You can register and access technical information, certificates and much more. Also, we have recently launched a newsletter just for you. Register here and receive it every three months!