Projects
07/05/2019
Luxury homes at Stacklands Retreat in West Kingsdown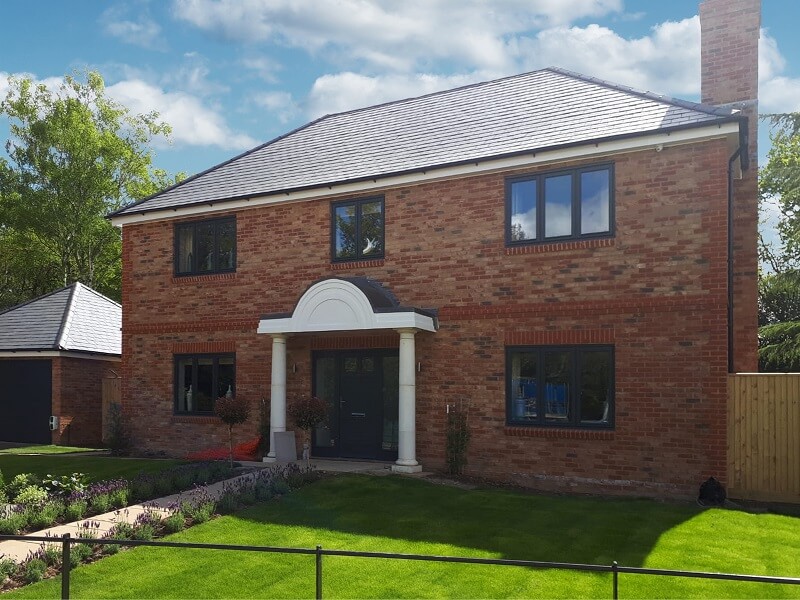 Our CUPA 18 roofing slate has been chosen for two luxury homes at Stacklands Retreat in West Kingsdown, Kent. This roofing project has been accomplished by G R Regan Roofing and Burton Roofing Merchants who supplied the battens, felt, slates and hook fixings.
The roof was fixed with hooks, an installation method which is very common in France and Belgium.
Slate roof with hook fixings in Kent
The use of hook fixings is recommended for parts of the UK where the roof's exposure level is severe; for example, any area within 30 miles of a west facing coastline. This fixing method performs better in windy areas because the hook firmly secures the tail of the slate, locking slates together more securely.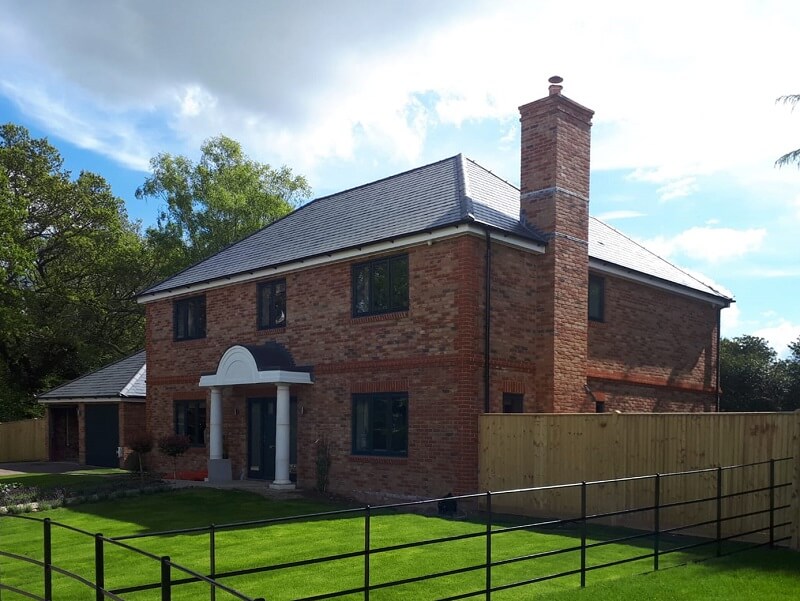 Although the fixing method can be chosen according to aesthetic preferences, Guy Regan explains that he prefers to use hooks for several reasons. Hooking reduces wastage in the job and repairs are easier. As he says:
It's easier and creates a better job. The hook holds the slate down tighter, looks neater and repairs are easier, you can't re-nail a slate.
In terms of aesthetics, the end of the hooks is visible and provides a dimpled effect while nails remain covered by the overlap of the successive rows and gives a smooth appearance.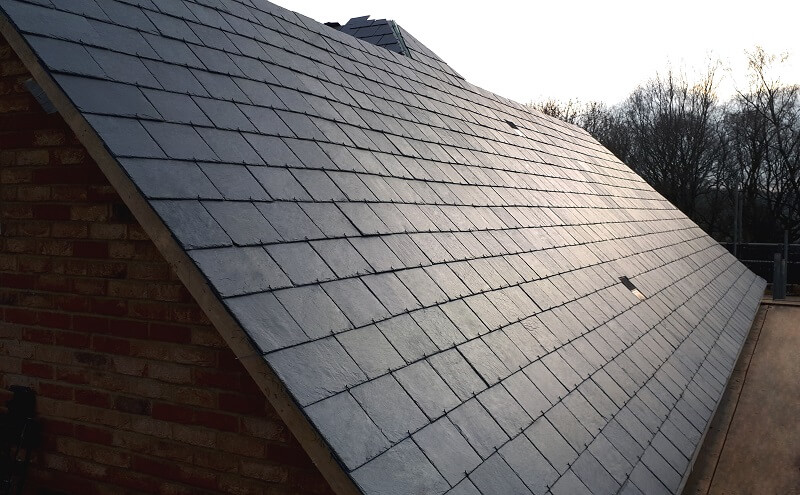 A method for roofs pitching down to 25 degrees
When looking for design flexibility and roof pitches down to 25 degrees, hooking is the ideal method. The roof's design also has an influence on the shape and size of the slates. For example, nailed slates must be at least 150mm because they need a 25mm margin between the hole and the longitudinal edge. On the contrary, hooked slates can be just 100mm.
Additionally, we advise you to hook and nail all perimeter slates when fixing slates with hooks. Note that slates for hook fixing are supplied unholed.
Discover more about the aspects involved in the installation of slate roofs.