Interview
23/05/2023
Matt Redding: 'It is growing increasingly important for architects to work closely with product manufacturers'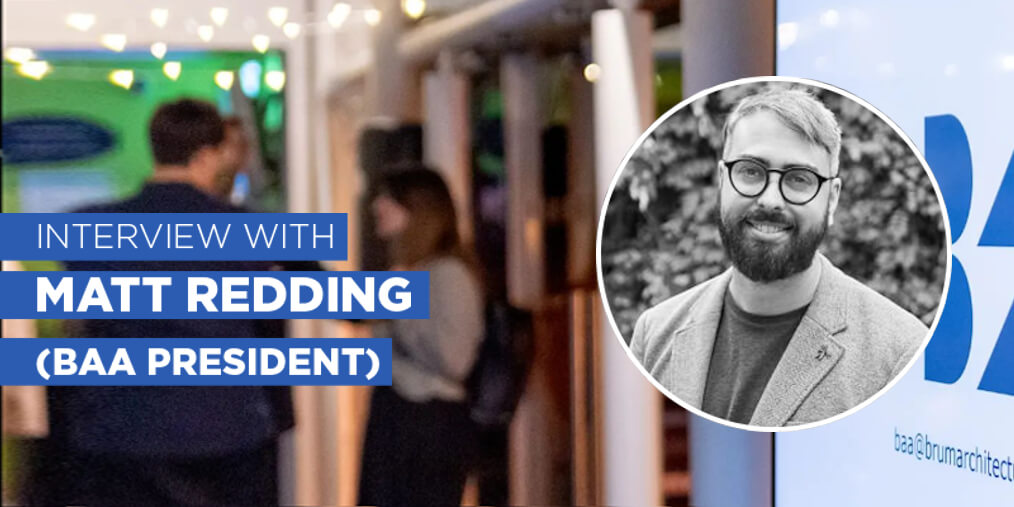 The Birmingham Architectural Association represent architects, built environment professionals and creatives in the local area. We speak to the president Matt Redding to discuss sustainable construction, the industry and the future of our partnership.
CUPA PIZARRAS – Can you describe what the BAA is?
Matt Redding – The BAA originally started over 150 years ago and represents architects, built environment professionals and creatives in the local area. The BAA is the local branch of RIBA, ran by a hardworking volunteer committee, composed of people from practices and universities across the city.
The association has a number of focus groups that run as the main pillars of the association. From Climate action to Diversity and Inclusion, the focus groups empower people to get involved with matters that are passionate about and offer the opportunity to make some real change in these areas too.
The association currently has 10-15 people who volunteer their time to be committee members, but it is growing with newer members from all backgrounds and experiences coming to the forefront.
The BAA has grown from what started as a social thing to a learning and networking platform with a large number of professional events. The future is bright for the BAA as it attracts a growing community of passionate people.
CP – Why is the BAA important to you?
MR – The BAA is important as it gives me the opportunity to work with issues that matter and that I enjoy. It is fun and it's always great to be able to learn things, I enjoy it!
CP – How did you get involved with the BAA?
MR – Originally, I started working with the BAA by getting involved in their climate change focus group.
Then in 2020, the BAA adapted to create a calendar of virtual events which were incredibly successful. Following this, I then moved to president of the association.
CP – Why is Birmingham/Central England an important part of the UK for architecture?
MR – Birmingham, and the Midlands as a whole, is often overlooked within architecture. According to a recent RIBA study, London is home to 60% of all new architects in the UK whilst the North boasts a surge of activity as the country's "Northern Powerhouse".
However, Birmingham has now been putting itself on the map with big national and international events such as the recent Commonwealth Games which was incredibly successful for the city.
Birmingham is a resting ground for entrepreneurial spirit and people here get things done, the future is bright for Birmingham!
CP – Why is important for the BAA to have the support of the industry/suppliers? Why should architects work closely with product manufacturers?
MR – As an industry, it is growing increasingly important for architects to work closely with product manufacturers.
Before we worked with materials in isolation and now, we work in systems. It is vital to have relationships with people who have the technical expertise of the system and how all the materials work together.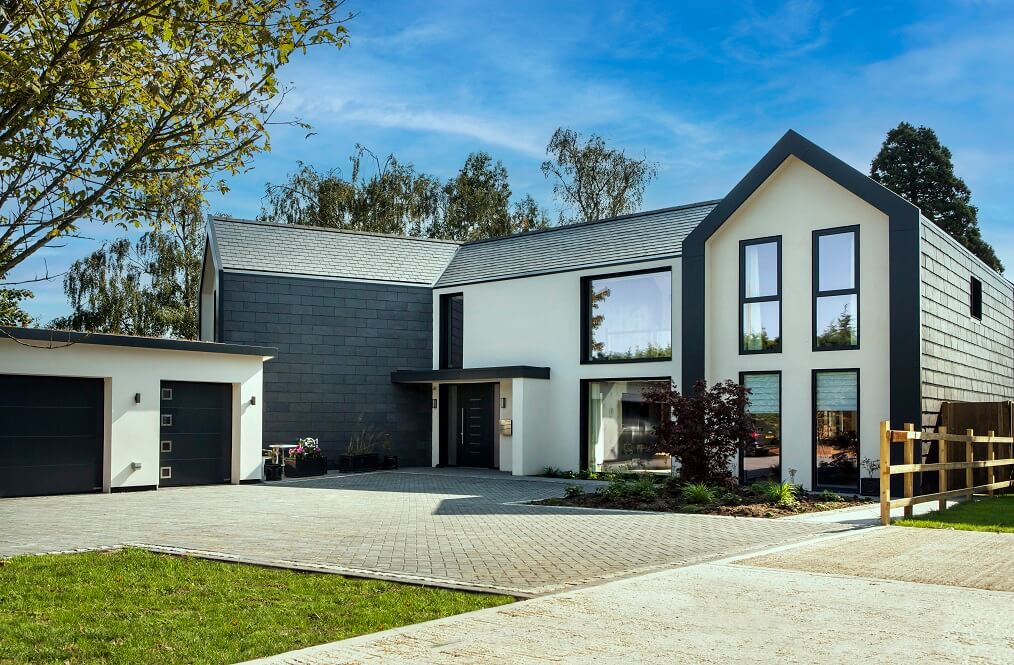 CP – We are the only natural slate sponsor, do you enjoy working with this material? What is your opinion on using natural products?
MR – I do not have lots of experience of working with natural slate however I am a strong advocate for natural products. The world has a lot of products to offer and is a greatly underused resource. We need to learn how these natural materials can be implemented into systems.
Sometimes, there is some nervousness around using natural products and how they might behave in certain environments, so it is vital to have relationships with the products experts in these fields.
CP – Why are you pleased to have CUPA PIZARRAS on board?
MR – Yes, we are very excited to be working with CUPA PIZARRAS as we want to work with people and appreciate what the BAA is trying to achieve. It is key that the company has a local presence, we find that this type of relationship works well.
It is about getting as many people as possible around the table for change.

If you want to learn more about natural slate and the multiple uses it can be given in your project, you can join our online CPD courses. Especially created for you!