Projects
CUPA PIZARRAS covers the world's best luxury football stadium: the Pancho Arena (Hungary)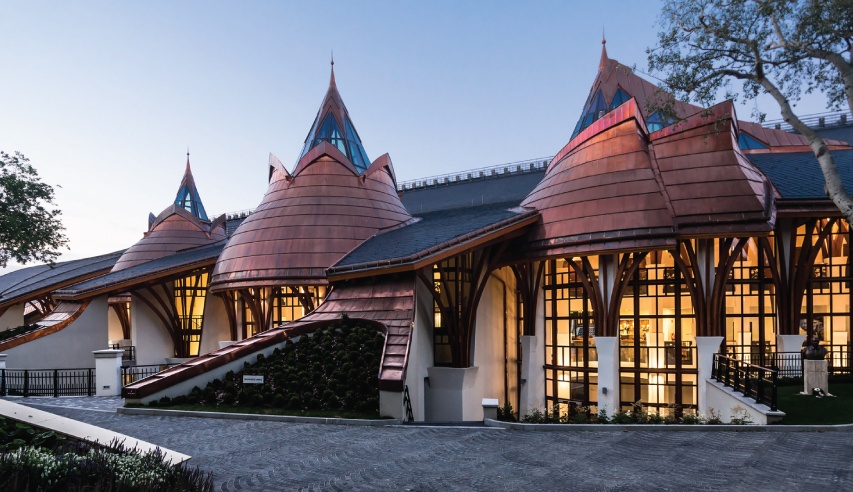 This unique football arena, located outside Budapest, was named after Hungary's football legend Ferenc Puskás, who was nicknamed "Pancho" at Real Madrid.
The stadium, which has a capacity of 3,500, was designed by acknowledged Hungarian architect Imre Makovetz (1935-2011) who is known as one of the most prominent proponents of organic architecture ( a movement grown in the late 20th century as a protest against the Brutalist architectural styles).
The 130,000-square-foot arena harmonizes with the natural environment, from the fan vaults that spread like tree branches to the use of slate and timber as the primary building materials.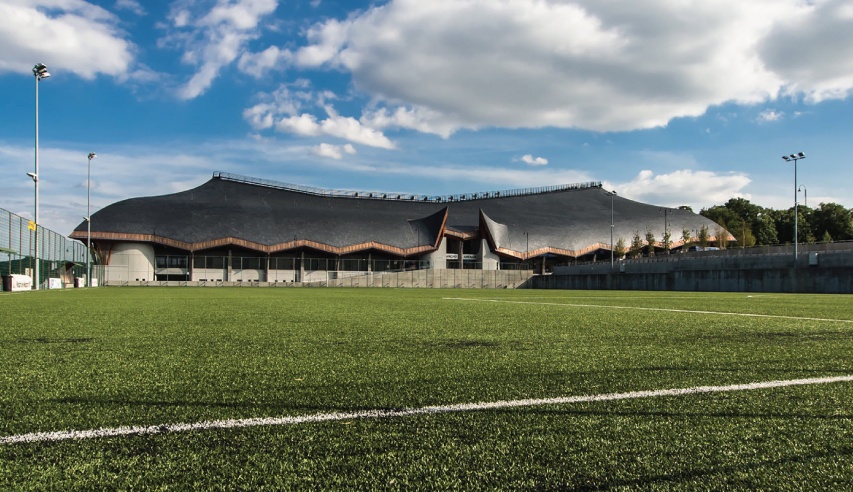 The world best luxury stadium with an impressive natural slate roof
Opened on April 2014, the impressive and unique visual design of this project gives this football stadium an exclusive and elegant look.
Actually, it has just been named the world's best luxury football stadium! And this is all made possible by the great quality of CUPA PIZARRAS natural slate! This great building needed 13,000 square metres of CUPA 5 slate (format 35×25).
The huge roof was a big challenge even for the experienced workers of our hungarian partners, Teto Horn. It took them around 7 months to complete the natural slate roof installation.
CUPA 5 is a dark grey slate with a riven surface and split to an average thickness of 5 mm.
Here you can see a video of the hungarian stadium:
Located in a rural environment, it's the home to Hungarian first division side Puskás Academy FC. The stadium has hosted the final of the Under-17 Puskás Cup between Real Madrid and Puskás Akadémia and the 17th Football World Cup for Lawyers.
For further information abour our natural roofing slates, have a look at our web site.