CUPA PIZARRAS slate – the natural choice for lifelong beautiful buildings
When it comes to quality, sustainability and beauty, prefabricated roofing materials do not quite measure up to the high standards of purely sourced slate. The natural beauty can be found in various shades of black and grey and can be crafted into multiple shapes and sizes.
CUPA PIZARRAS, family-owned producers and world leader of natural slate, has a vast slate product range, which includes its most popular product in England and Wales – CUPA 12.
---
Edinburgh, 20st April 2016.
CUPA 12 is a dark grey slate with thin laminations and a smooth matt surface. Available in six sizes, it has exceptional consistency of thickness and surface appearance; it is split to an average thickness of 5mm and 6mm. In addition, the slates conform to the requirements of BS EN 12326-1 and are certified for resistance to freeze/ thaw.
Slate's lack of standardisation is precisely what defines its uniqueness and makes it so versatile – it can be adapted to any type of project whether it's contemporary or period architecture
Being a mineral product, slate is totally inert and ecological and is subject to a simple and efficient production process. In fact CUPA PIZARRAS' slate is sourced from a number of quarries throughout Northwest Spain by means of extraction and working processes alone, and does not need any additional treatment.
Artificial additives and chemicals are not required resulting in an unadulterated finished article, and this makes it a sustainable alternative for any architectural project. In fact, independent studies, such as one carried out by the Inventory of Carbon and Energy (ICE, University of Bath), highlight natural slate as the material with least negative effects on the environment.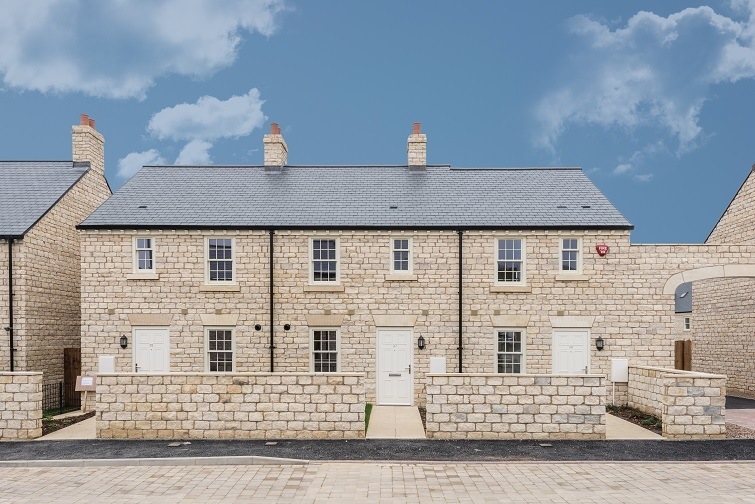 Used since roman times, slate is a substance that has stood the test of time. It is remarkably durable being fire resistant and naturally waterproof due to its low water absorption rate providing buildings with protection from all the elements, particularly rain and frost.
Unlike prefabricated materials, natural slate will not change in appearance or performance whatever weather it may be subjected to. Furthermore, once slate is installed it is likely to outlive the rest of the building – man made materials tend to break down over time resulting in replacement of parts or entire reroofing which is not cost-effective.
Natural slate can give any roof or façade a timeless appearance that contributes to the elegance of an entire structure. With a lifespan of up to 150 years, this unique material continues to adorn many prestigious buildings.