Interview
04/11/2021
'Slating is a discipline which will always be needed, and the young roofers who excel in the skill will always be in demand'
Between the 8th and 12th of November, some of the best British roofing students will gather to find the champion of the year at the Great British Slate Off. Today we are speaking to Bob Richardson, NFRC Head of Technical and Training, and Andy Rowlands, Competition Manager, to discover the competition works. Also, we look at the future of the industry, where qualified skilled labour will be more necessary than ever.
CUPA PIZARRAS – What's the aim of the Great British Slate Off competition?
Bob Richardson, Andy Rowlands – Due to the lack of a SkillBuild/World Skills Competition this year because of covid, we thought it necessary to continue with a competition so that this year's students don't miss out on an opportunity to showcase their skills. The aim is for the students to be able to compete, show their skills in accordance with a strict specification and within time constraints, giving the judges and mentors an opportunity to consider individuals for the UK International Team for IFD.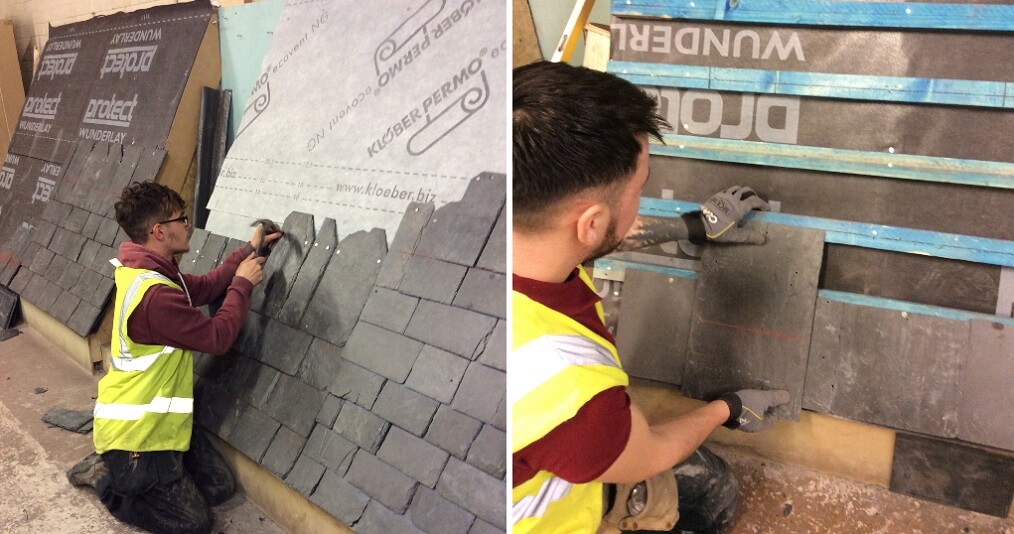 CP – Which colleges are taking part in this competition?
BR, AR – Bolton, Leeds College of Building, Eastern Region, South Devon, Dundee and Angus, Fife College and South Lanarkshire. Some of the other colleges and training centers are unable to attend this year's event for various reasons, but are extremely supportive of the competition and aim to participate next year.
CP – Why do you think it is important for the colleges to have competitions like the Great British Slate off? 
BR, AR – Competition is a great way for the students to test their skills against each other, to push themselves to deliver a detailed piece of work, and to represent their employers and colleges with pride. Having participated in competition, the young roofers are instilled with a newly found experience and confidence.
CP – Are there any particular skills the students should demonstrate to be in the running to win?
BR, AR – Each of the students will need to show concentration, time management, application of the roofing skills they have learned with accuracy in measurement, cutting and fixing. They will need to keep a cool head and show determination to gain maximum points.
The judges measure to the millimetre, so accuracy is key. This year they can produce their own decorative panel within the task, so they can show their flare and originality. Not all roof coverings allow for such design considerations.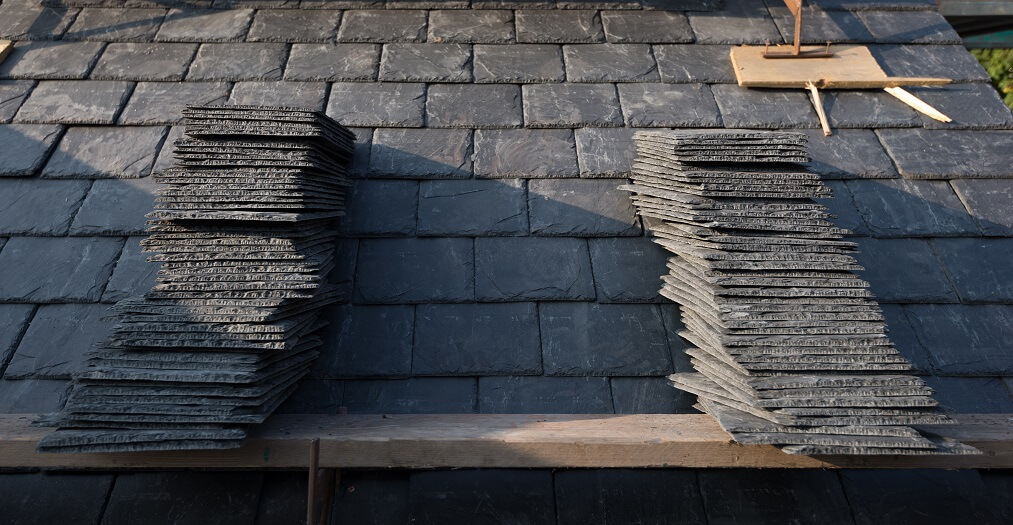 CP – Why do you think is important to promote slating amongst young roofers?
BR, AR – Slating is essential for a young roofer as it gives a wider skill set enabling the ability to work on a range of roofs, whether they are new-build or heritage property. Slating is a discipline which will always be needed, and the young roofers who excel in the skill will always be in demand.
To a rare few, the skill of slating is natural, but mostly it takes time and practice to become proficient, especially learning the required hand-cutting skills.
CP – The NFRC work with the young generation of roofers. Is the future of the industry in good hands?
BR, AR – The tutors who work in the colleges and training centers have a great passion for delivering excellent lessons. They take pride in being able to impart and share their knowledge and pass it on to the next generation of roofers.
The tutors can be confident that the young roofers have learned skills which they will use throughout their whole career, none of which would be possible without the support from suppliers and manufacturers.

Hello roofers, to make sure you don't miss out on any contractor related news or promotions, subscribe to our Roofers Newsletter. Sign up here, you will receive it every three months and there's always some goodies up for grabs!