EVENTS
07/18/2022
Two CUPACLAD projects and the product itself shortlisted for three different awards!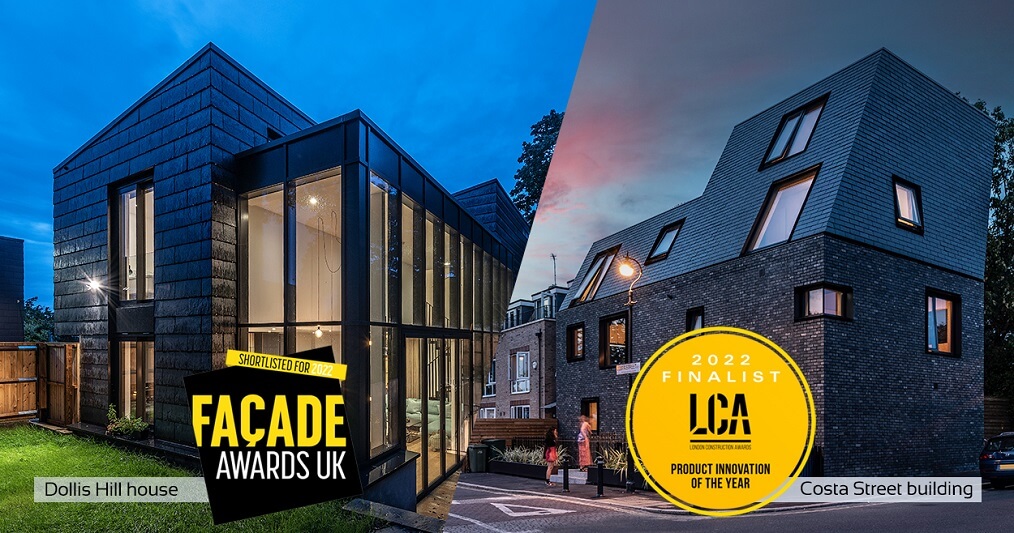 CUPACLAD has been very busy turning heads. Our natural slate rainscreen cladding system has recently been shortlisted as a product for its innovation and a couple of London-based buildings as an example of great projects.
We are glad to announce that CUPACLAD has been shortlisted as 'Product innovation of the Year' in the 2022 London Construction Awards. In addition, the Costa Street building has been shortlisted in the 'Regeneration Project of the Year' category.
The innovative top half of the building, designed as a contemporary mansard and cladded with CUPACLAD 101 Logic, has not gone unnoticed by the jury.
To achieve striking results like this one, we closely cooperate with Taylor Maxwell, one of our CUPACLAD distributors in the United Kingdom. Taylor Maxwell has a wide network of regional showrooms where you can see in person the quality of our façade systems.
Another project based in London, Dollis Hill, has also been shortlisted as 'Best new build project' in the Façade Awards UK.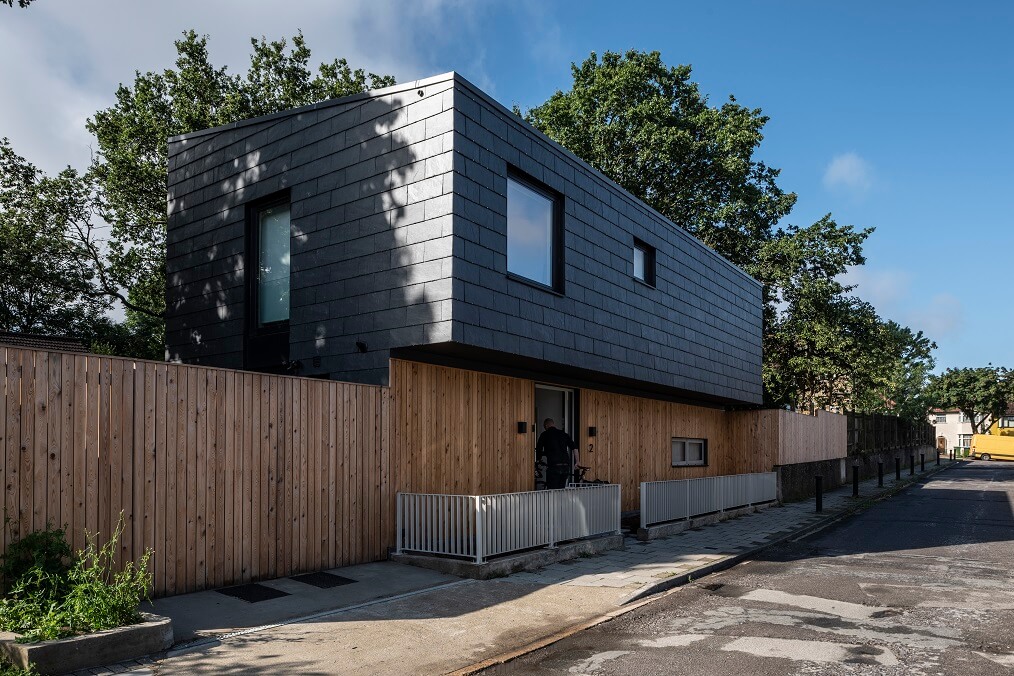 This residential property was designed to feel like an escape from the city. The project team visited Taylor Maxwell's London Bridge showroom and the opted for our CUPACLAD 201 Vanguard, which stands out from other systems for its visible fixings, giving it a pinstriped effect
These three acknowledgements highlight the versatility of our natural slate rainscreen cladding system, an innovative solution which brings added value to any contemporary and high-end project.
The natural properties of natural slate make it one of the best cladding systems on the market. This elegant and sophisticated material has an extraordinary performance, thanks to its fire resistance (Classified A1), high durability and low water absorption, tested according ASTM E136.

Do you want to know more about CUPACLAD? We gathered in this article the most frequently asked questions about our natural slate rainscreen cladding system.