Projects
The KP Golf Club, high quality contemporary lodges with slate roofs

The KP Golf Club has counted on the quality and natural properties of CUPA PIZARRAS natural slate to roof 14 high quality contemporary holiday lodges in Yorkshire (Pocklington, UK).
CUPA 12, a dark grey slate with thin laminations and a smooth surface, has been used in order to get a long-lasting and beautiful roof.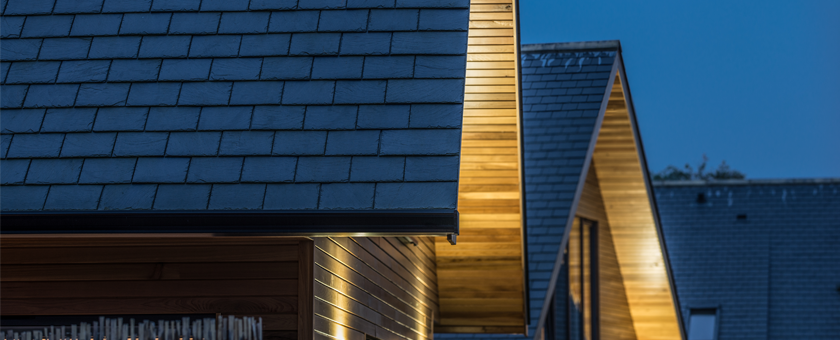 CUPA PIZARRAS adds a modern look to the KP Golf Club, contrasting natural slate and wood. CUPA 12 is split to an average thickness of 5 mm and 6 mm, used a rectangular format to enhance this project.
In this case, a major architectural challenge has been the creation of a functional design in line with the aesthetics of the surroundings. Unchanged over the years, natural slate blends in with the local environment of Yorkshire.
DURABILITY AND LONG-LASTING FOR ROOFING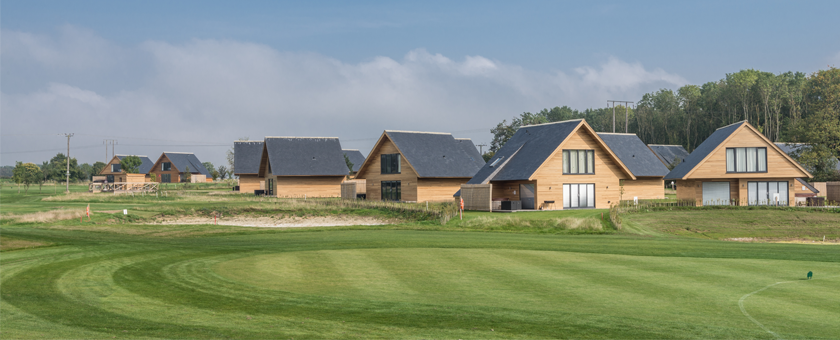 As a 100% sustainable product, CUPA PIZARRAS natural slate provides economic advantages and involves practically no maintenance costs to all. Durability, energy efficiency and long-lasting were very important factors in order to choose the best roofing product for the KP Golf Club.
CUPA 12 natural slate has a exceptional consistency of thickness and surface appearance. Available in nine sizes, the slates conform to the requirements of BS EN 12326-1 and are certified for resistance to freeze and thaw. All CUPA PIZARRAS slates are resistant to common atmospheric chemical and biological agents, and common and extreme  pollution.
TRADITION AND CUTTING-EDGE DESIGN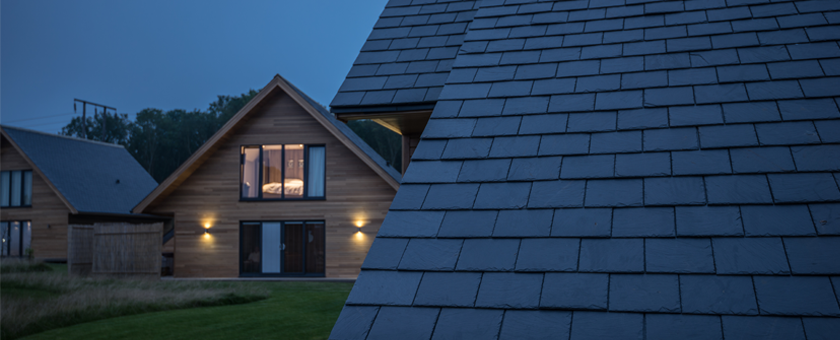 The KP Golf Club -also known as "Kilnwick Percy Golf Club"- has changing facilities, bar, restaurant and pro shop with stunning views to the River Humber. Nestled in a woodland setting, this luxury lodge blends tradition and cutting-edge design with exquisite interior finishes.
The KP Club boasts an championship golf course set in Yorkshire Wolds.