EVENTS
CUPA PIZARRAS at the 2016 AIA Expo in Philadelphia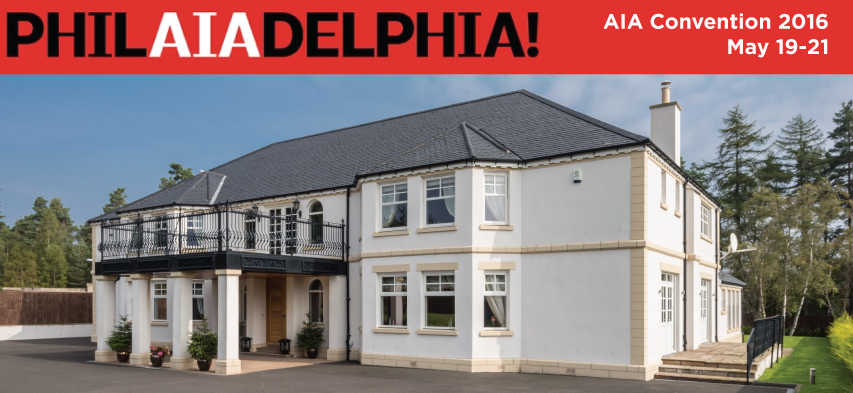 AIA Convention 2016 is the architecture and design event of the year, and CUPA PIZARRAS, the world leader in natural slate, will be there waiting for you at booth #431!
The expo floor is a hotspot of activity featuring more than 170,000 square feet of booths, galleries and lounges and nearly 800 exhibitors.
AIA Convention 2016 will take place at Pennsylvania Convention Center, in Philadelphia, May 19th-21st from 10 a.m. to 4 p.m.
You will find materials and technologies of tomorrow featured in specialty product pavilions today. The expo is not just an exhibit hall, it's also a temporary built environment packed with solutions that will affect your practice into the future.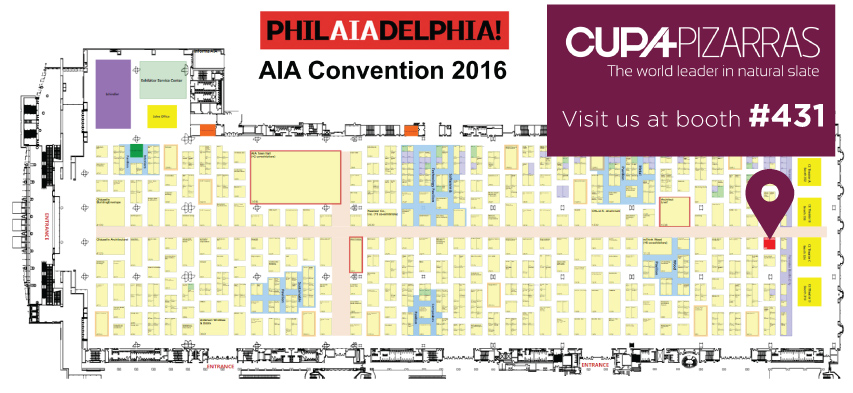 DISCOVER THE LATEST PRODUCTS AND TRENDS
Immerse yourself in a world of innovation! Visit our stand to find out the latest products in natural slate:
CUPACLAD®: Developed alongside Danish architects and contractors CUPACLAD®slate cladding systems offer a revolution in cladding applications for natural slate. CUPACLAD® solutions are lightweight, easy to install and they help to create a modern building appearance. In new constructions and in renovation works, CUPACLAD® facade cladding systems can be adapted to every architectural design.
THERMOSLATE® roof solar collectors are the only solar system to use the properties of natural slate, converting sunlight to energy to produce heating, hot water or for pool heating.
Don't hesitate to ask our expert team about our wide range of natural slate products!
WHY VISIT CUPA PIZARRAS' STAND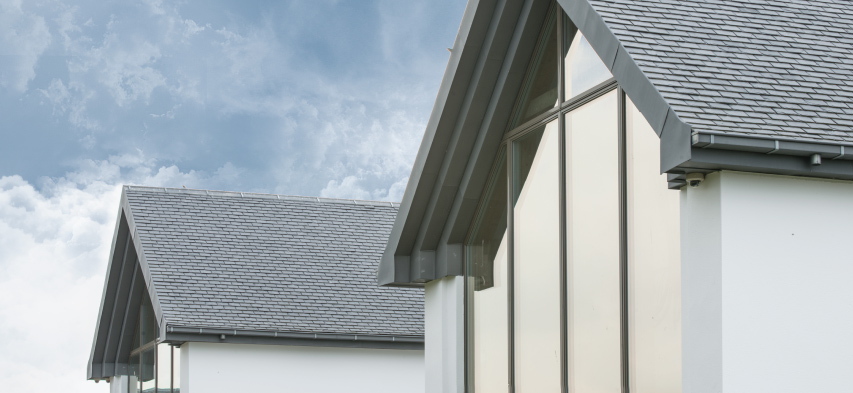 CUPA PIZARRAS has been producing natural slate for roofs and cladding since 1892. Our 16 quarries and 22 processing plants enable us to offer any kind of natural slate for roof tiles or facades, making our range of products the most complete on the market.
Actually, we supply one in every three roofing slates around the globe. Get to know what's new on building in natural slate!
---
More details about the IAI Convention on AIA Expo website: https://convention.aia.org/Attendee/ExpoHall/Index