Cupaclad
CUPA PIZARRAS brings you the latest innovations in natural slate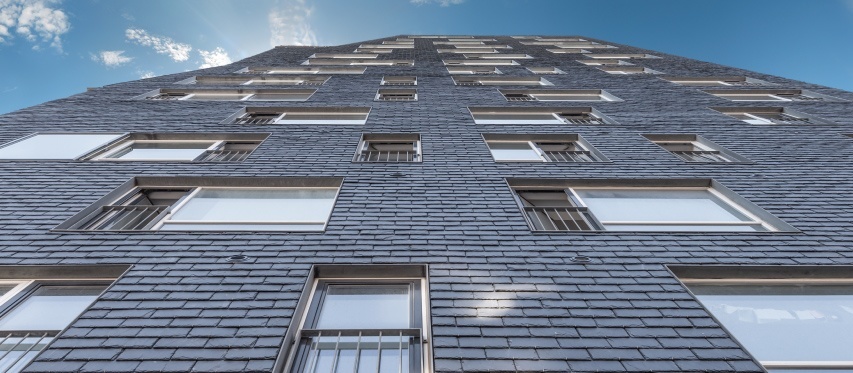 CUPA PIZARRAS USA was established in 2013 as our branch in the states. Leading the world in slate production since 1892, the company develops new and efficient construction solutions that promote the use of natural slate.
Get to know our latest innovations adapting to the new architectural trends!
THERMOSLATE®: CUTTING EDGE TECHNOLOGY IN YOUR NATURAL SLATE ROOF
THERMOSLATE thermal panel system is one of a kind in the market which uses natural slate to transform solar light into energy. This is later used for heating, hot water or to heat swimming pools.
Because of its modular design, THERMOSLATE collectors are integrated in a quick and easy way to create a natural slate roof, and they are completely invisible once installed.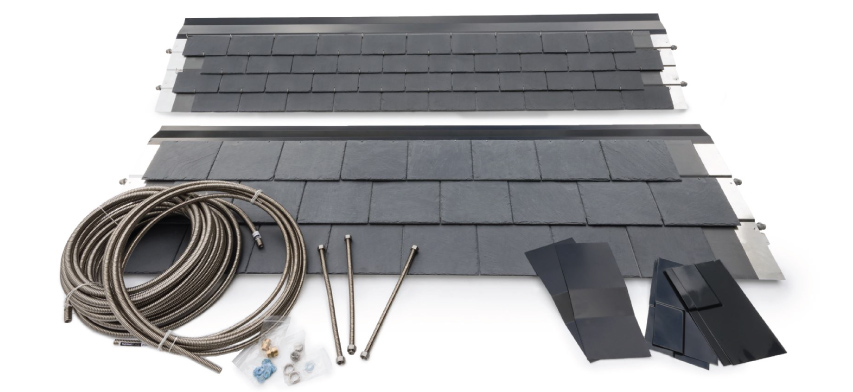 CUPACLAD®: THE SUSTAINABLE CLADDING SYSTEM
Our rainscreen cladding systems have been developed to be able to adapt to any kind of project combining alternative fastening methods and slate formats.
They fill the need to adapt natural slate to new architectural styles and trends, which call for more ecological and sustainable construction.
The use of high durability tectonic slate, innovative fastening, and the efficiency of the rainscreen cladding make CUPACLAD® an extremely competitive and sustainable alternative for cladding any facade.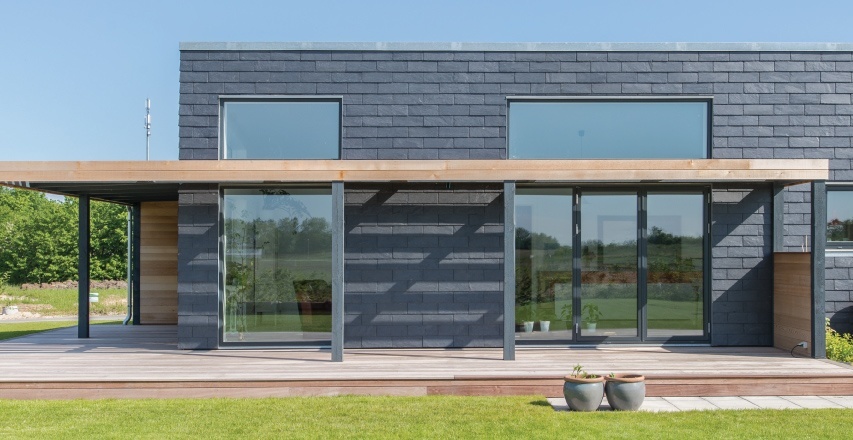 THE WORLD LEADER THANKS TO YOU
CUPA PIZARRAS leads the world in slate production. In fact, we proudly supply one in every three roofing slates around the globe.
Our pledge to high quality of all our products has earned us the trust of thousands of architects, roofers and clients. We are the world leader in natural slate thanks to you.
More than 1500 professionals make up aour team and we are committed to give you the best service available.
We have regional offices in Spain, France, United Kingdom, Benelux and USA. Don't hesitate to contact us on our New Jersey office:
One University Plaza, Suite 610
Phone: 201-880-9370
Email: usa@cupapizarras.com