Cupaclad
New British Standard BS 5534: more security for slate roofing and facade cladding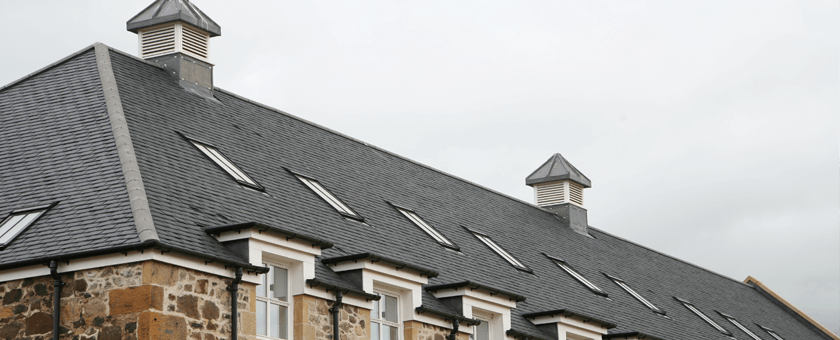 It is very important that roof coverings and cladding are fixed in accordance with British Standard for Slating and Tiling (BS 5534) to comply with new UK building regulations. Numerous important changes have been made, with the aim of improving roof security and structure.
The new standard for calculating fixing specifications for roof slates and slate cladding facades, will be compulsory on 28th February 2015.
One of the most important changes is the mechanical fixing requirement of slates, increasing the safety on roofing and facade cladding.
All slates must be mechanically fixed, installing dry ridge and hip systems. Mortar should be used in very traditional roofing, and can be used in conjunction with mechanical fix options such as clips, nails or screws.
THE WIND RESISTANCE OF A ROOF
The UK is experiencing increasing levels of extreme weather, including higher amounts of gale force winds, rain and flooding, which in turn is placing increased strain on roofing throughout the country.
The new standard BS 5534 introduces minimum performance requirements, a new method for determining the wind resistance of a roof. It includes a geographical wind zone table in order to determine the resistance to wind uplift.
 It is important to be aware of these changes due the changes in methods and possibility of increased installation time. Although these are drawbacks, they will ultimately give a better result which will look great and last longer.